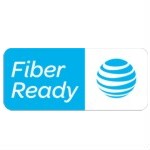 Total AT&T fiber markets now number 46, with the addition of two new metros in South Carolina and Arkansas. AT&T also announced the expansion of its fiber reach in Sacramento. The additions are part of AT&T's stated goal of reaching 67 metro markets with gigabit capable FTTP by mid-2019.
The two new markets include Greenville, South Carolina and Little Rock, Arkansas. As is standard with new AT&T Fiber market launches, the service is not available across the entire market. It's only available in select neighborhoods and in apartment/condo MTUs and office buildings/parks.
AT&T Fiber Pricing Strategy
In press releases, AT&T says their AT&T Fiber 1000 package, which offers up to a gigabit, can be priced as low as $90/month. AT&T's gigabit pricing is not uniform across all markets. For example, a new AT&T Fiber customer in Atlanta can get a promotional unbundled monthly price of $70 for the first 12 months, rising to $99 in month 13.
AT&T also provides unlimited data for its gigabit customers, or AT&T 1000 service. But customers who subscribe to lesser packages are subject to monthly data caps. A 45 Mbps tier, promotionally priced at $60/month in some markets, is subject to a 1 TB monthly data cap for example.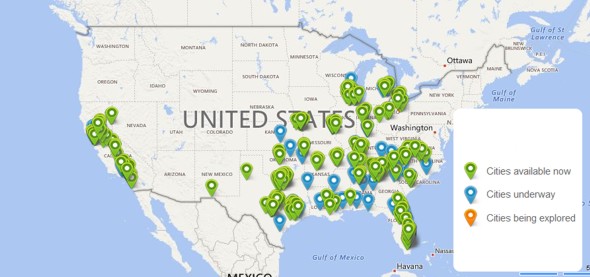 AT&T now claims its total AT&T fiber markets reach over 3 million locations including 500K apartment and condo units. Their ultimate goal is to reach 12.5 million locations by mid-2019.
They recently moved away from the U-verse brand for Internet, opting to go with AT&T Internet or AT&T Fiber, when served by FTTP.