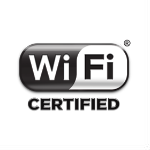 The cable industry's leadership on WiFi is well documented. Cable companies have been able to leverage WiFi individually and collectively to deliver tangible incremental value for their broadband subscribers. Time Warner Cable (TWC) is stepping up their WiFi efforts by being the first major broadband carrier to embrace Hotspot 2.0 with TWCWiFi-Passpoint. Wi-Fi aggregator Boingo has also launched a Hotspot 2.0 initiative at several U.S. airports.
Hotspot 2.0 or WiFi Passpoint is a WiFi Alliance  initiative that aims to make WiFi a seamless experience for subscribers. With Passpoint, subscribers don't need to log on to individual WiFi access points. WiFi becomes more like a mobile wireless experience, where WiFi Passpoint enabled devices are automatically authenticated, and the subscriber automatically gains access to WiFi when in range of a Passpoint enabled hotspot. There is no need to find the hotspot and login as today's WiFi requires. Passpoint also provides WPA-2 based security.
With this capability in their arsenal, TWC provides a better WiFi experience, building on the cable industry's WiFi leadership, but perhaps only to a point for now. Subscribers will need a Passpoint enabled device , which are only now coming into the market, and it will take some time to for TWC to spread Passpoint throughout its 33K hotspot network. But you have to start somewhere.
TWC's partners in the CableWiFi consortium will surely follow their lead, providing Passpoint capability for the growing nationwide CableWiFi network. While this will take some time, it should provide an attractive WiFi experience that not only extends cable's broadband experience outside of the home, but may lay the foundation for a mobile "like" offer for the cable industry, with WiFi as the underlying technology.