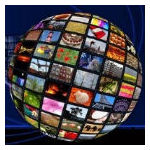 We are witnessing some profound changes in the video business these days. Broadband has now enabled some very distinct shifts in the delivery of video. It's led to the emergence of a new model for video and entertainment – broadband TV – where an increasing amount of A-list content and, some will argue, a better user experience, is now delivered over broadband. No expensive headend required.
Broadband carriers are now in a position to take a fresh look at the TV business. And traditional pay-TV providers are now in a position to refine their product. Indeed broadband is changing the TV business, probably more quickly than first imagined.
All you have to do is look at the headlines from our industry. Traditional pay-TV providers are openly embracing OTT delivery. DISH has even launched a 'competing' OTT service in Sling TV.  A slew of cable MSOs have integrated Netflix into their channel line-up. Hulu just joined that party too. Many broadband service providers have launched broadband TV apps on Roku devices, featuring local broadcast channels and other local content. Legacy media companies like HBO and CBS are now streaming live and on-demand content over the Internet.
Shifting Market Factors
It's all in response to shifting market factors. Those factors are many in number but they include: customers cutting or shaving the cord to save money; customers wanting a better experience in terms of how, where, and when they consume content; broadband service providers looking for ways to monetize the exploding amount of video traffic on their networks; and video service providers looking for ways to improve their margins and build a better business for the delivery of video.
We're early in the lifecycle of this shift to broadband TV and many questions are prevalent:
As a broadband service provider, what are my options for broadband TV and what will deliver the best ROI?
As a video service provider, how do I embrace this shift, without dangerously cannibalizing my core TV business?
How does my network handle this explosion in video traffic and keep meeting customer expectations?
What are the different revenue models for monetizing OTT?
Critical questions for an important shift in the business. The upcoming broadbandTV event is laser focused on these issues and will provide answers, ideas, and solutions for broadband and video service providers to maximize their business opportunities in this changing environment. We are featuring thought leaders, many of whom have direct experience in this broadband TV environment, representing:
EZVideo (Canby Telcom)
GMA Video (Waitsfield and Champlain Valley Telecom)
And many more …
Co-located with FTTH Connect  in Anaheim, California, June 30th – July 2nd, this broadbandTV event offers a two-for-one return on your travel and conference investment. Gain valuable insight on how to position your company in a broadband TV world, while also getting the latest developments in FTTH and ultra-broadband technologies.
Produced by the editors of Telecompetitor, broadbandTV will provide you the knowledge, insight, and solutions you need to help define your broadband TV strategy. I would encourage you to register today – the early bird discount expires on 5/15.