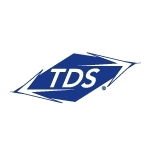 TDS, a Madison, Wis. based ILEC, has rolled out VDSL2 powered broadband in several markets across seven states. It's the first VDSL2 deployment for TDS and it will offer 25 Mb/s downstream and 5 Mb/s upstream bandwidth to customers in Ga., Ind., Mich., N.H., Tenn., Vt., and Wis.
Telcos of all shapes and sizes are expanding their DSL powered broadband capabilities to meet the growing demand for bandwidth and compete with cable offerings, which increasingly offer high bandwidth speeds through DOCSIS 3.0 technology. We've been covering cable's move to DOCSIS 3.0, which is taking place in rural markets, where TDS primarily serves, as well as urban. TDS intends to expand the VDSL2 deployment to markets in an additional 13 states during the first quarter of 20111.
TDS does not currently have plans to offer IPTV over VDSL2 in these markets, company spokeswoman Cindy Tomlinson tells Telecompetitor. TDS does currently offer IPTV in a few FTTH markets.