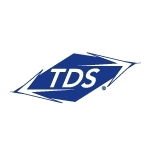 TDS, the Madison, Wisconsin based ILEC, has launched a 50 Mbps fiber based broadband tier in their Monticello, Minnesota market. The service also includes 20 Mbps upload speed. "The need for speed is insatiable, in Monticello and around the nation. TDS is working incredibly hard to deliver the faster speeds customers want," says Tom Ollig, market manager for TDS.
TDS initially offered Monticello residents a 25 Mbps tier in the Spring of 2009. Customers subscribing to that tier will be upped to 50 Mbps at no additional charge. TDS is offering the service bundled with a landline for $64.95/month. Additionally, TDS is offering a Broadband Raw bundle which includes the 50 Mbps broadband service with "local access to 911" for $49.95 month.
I assume Broadband Raw allows TDS to technically still deliver a landline to a customer who really only wants 'naked' broadband, thus meeting regulatory requirements for cost recovery and USF.  It's illustrative of a coming trend where telcos look for creative ways to continue to offer landlines to customers who don't necessarily want/need them.