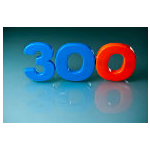 TDS Telecommunications today launched broadband service with a 300 Mb/s data rate in parts of five states.  Pricing for the service can be as low as $99.95 a month, depending on the services TDS customers subscribe to, said Matthew Apps, manager of Internet product management and development for TDS, in an email.
The offering requires GPON, which TDS has not deployed everywhere. But as of now it is available in certain markets in Tennessee, Wisconsin, New Hampshire, Georgia and Minnesota. And TDS has been deploying fiber in more and more communities using a "Fiberville" approach that borrows heavily from the fiberhood concept pioneered by Google. TDS, Google and other carriers are targeting build-outs to neighborhoods where a minimum number of residents pre-register for the service.
In an interesting move TDS opted to include Remote PC Support with the 300 Mbps service. Remote PC Support enables customers to call a toll-free number to reach a customer support representative, who can troubleshoot problems over the phone.  The service is available Monday through Friday 8 a.m.- 9 p.m. CST and Saturday 9 a.m.- 6 p.m. CST.
TDS joins a growing group of service providers that have launched 300 Mbps services, including Verizon, Comcast, and others.
Although relatively few users are likely to require 300 Mbps service at this time, adding some higher-revenue subscribers should boost TDS's average revenue per user – and that is becoming an increasingly important metric as broadband take rates begin to hit a plateau for some carriers.