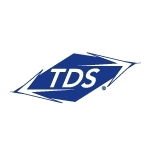 Madison, Wis. based TDS Telecom was a big winner in the most recent awards from the broadband stimulus program, receiving close to $86 million in funding. They plan to contribute $28.6 million of their own funds, bringing TDS' broadband stimulus award total for this round to $114.5 million. TDS also won $12.5 million in funding from the first round.
The awards will fund 39 projects across 18 states. "We are experienced at providing rural areas with broadband. In fact, over 93 percent of our customers nationwide have access to our high-speed Internet service today. Now we have the opportunity to bring reliable and affordable broadband out to some of our most difficult to reach customers," said Andrew S. Petersen, director of external affairs and corporate communications for TDS Telecom.
TDS companies in Wisconsin will get the largest chunk of the funding, with approximately $27.8 million awarded to TDS companies based there. The largest award goes to Leslie County Telephone Company of Kentucky, who will receive $8.2 million in funding. The smallest award goes to Kearsarge Telephone Company of New Hampshire, who will receive $496K.