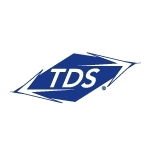 A TDS  gigabit fiber network in Sun Prairie, Wis. is now complete, the company announced last week.. The company says that it is the first build outside of its incumbent areas. TDS Telecom bought the assets of Sun Prairie Utilities last year.
The $15.2 million upgrade makes 1 Gbps speeds available to 10,200 households. "It's a big win for Sun Prairie residents and businesses that now have access to world-class internet," said Jim Butman, president and CEO at TDS. "We invested in the community with a goal to grow, accelerate, and enhance what the city of Sun Prairie had started. We couldn't be more pleased with the outcome."
TDS Gigabit
The construction featured installation of more than 170 miles of fiber across the city. Six digital service areas and 30 fiber distribution hubs were added. Existing equipment was upgraded to offer video and voice options. TDS Telecom launched a demo space and has hosted more than 25 events in Sun Prairie since last year. The company now is wrapping up connection work and installing services to final neighborhoods.
TDS has been extremely busy this year. Here are some recent highlights: