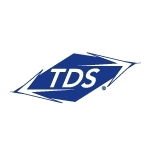 TDS Telecommunications said it will build a fiber network supporting gigabit service in the village of DeForest, Wis. The TDS fiber deployment is not in TDS's traditional local exchange carrier territory, a TDS spokesperson told Telecompetitor.
TDS Fiber Deployment
TDS plans for DeForest include providing voice and video as well as data services, the TDS spokesperson said, adding that the video service will be TDS TV, the carrier's own offering that has been launched in select markets. Although some telcos are backing away from linear IPTV offerings, that apparently hasn't stopped TDS from expanding availability of its offering.
DeForest is a suburb of Madison, TDS's home market. It had an estimated population of about 9700 in 2016 and is seeing population growth. That makes it the kind of community TDS will consider serving.
TDS has been upgrading broadband service in its ILEC footprint to boost speeds using a variety of technologies, including fiber-to-the-home and bonding, depending on the business case in an area but also has been looking for broadband opportunities outside its home turf. The company has made several key acquisitions of cable companies in areas with strong demographics and growing populations and also has been doing fiber builds outside its home turf.
Recently TDS CFO Vicki Villacrez noted that few attractive cable properties have been available and commented "that's why we're pursuing fiber in a very bullish way."
TDS noted in a press release that it worked with local officials in DeForest to lay out a deployment plan for the village. Construction is scheduled to begin this summer.