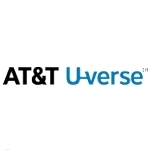 AT&T announced that their U-verse voice product now reaches one million subscribers. U-verse voice is a VoIP powered primary line service, marketed as a 'premium' voice product. It appears to be seeing some success.
U-verse voice is a bright spot for voice services. After all, what other wireline voice product can claim growth these days? AT&T reports that where U-verse Voice is available, 67% of U-verse TV subscribers also subscribe to U-verse voice. They position U-verse voice as a new, feature rich, better phone service
I've commented before that this trend is worth taking note. Early indications suggest that having a feature rich VoIP option may help soothe the sting from traditional TDM wireline loss. It by no means completely fixes wireline erosion. But it appears it may at least slow down the hemorrhage. For example, AT&T reports it lost 766K residential wireline voice connections (including primary and additional lines). But within those numbers is the addition of 219K new U-Verse voice connections. Without U-verse voice, that 766K number would surely be larger, perhaps significantly so.
What's not entirely clear, is are these new U-verse voice customers new voice customers to AT&T, or are they converts from traditional TDM voice service? In some regard, I guess it doesn't matter. The wireline side of AT&T will take as many new voice customers as possible, regardless of their past status.
With a U-verse voice service, AT&T (and other companies that follow a similar strategy like SureWest) can better compete with cable triple play and voice offers. Cable's done a great job of positioning their voice product as an upgrade over the 'old, stodgy' phone company home phone service. With U-verse voice, AT&T can now meet the cable VoIP product head on.