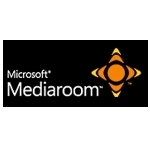 SureWest announced a move to Microsoft's Mediaroom middleware platform for their IPTV service. SureWest previously used Minerva middleware. They are also expanding their IPTV footprint in their Sacramento, California market by an additional 25,000 homes using bonded ADSL2+. SureWest's decision represents somewhat of a coup for Microsoft who've stepped up their efforts in the North American independent telco market.
Surewest CTO Bill DeMuth says the move to Microsoft "… allows us to provide services in new ways that will further blur the lines between traditional TV, Internet and telephone." I'm sure Microsoft's middleware competitors would argue they can do the same. Minerva just announced their latest release which they claim supports all the latest IPTV bells and whistles.
With Microsoft flexing their middleware muscle, it could get a 'little crowded in there." Minerva stakes a considerable middleware claim in North America and NSN has significant share as well. Cisco is trying to muscle their way in. Then there's Alcatel-Lucent, Conklin-Intracom, Quative, Innovative Systems, and a couple others I'm sure I've missed who want their fair share of the middleware pie. It should make for an interesting next couple of years.