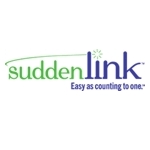 Through its Project Imagine, rural cable MSO Suddenlink has been upgrading its markets to faster broadband using DOCSIS 3.0 technology. The latest upgrades come to markets in Louisiana and Missouri.
Some of those markets, including Bossier City (including Barksdale Air Force Base), Haughton, Lake Charles and Sulphur, La., and Nixa and Ozark, Mo., will get max 107 Mbps tiers, while others will max out at 50 Mbps.
St. Louis, Mo. Based SuddenLink was one of the first rural focused MSO to launch DOSCIS 3.0 services, having first launched back in 2009. At one point Suddenlink claimed the fastest residential broadband service in the country with their 107 Mbps tier.
Suddenlink has approximately 1.3 million customers in Arkansas, California, Louisiana, Missouri, North Carolina, Oklahoma, Texas and West Virginia.