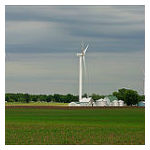 The impact of the impending FCC business data services decision could be critical for rural wireless carriers, argued Raul Katz, president of telecom policy consulting firm Telecom Advisory Services, LLC, at a Washington, D.C. event Friday that was also webcast.
The BDS decision will impact carriers' ability to provide sufficient network capacity and to deploy next-generation 5G wireless services, said Katz, who based his remarks on a Telecom Advisory Services study on the impact of rural wireless carrier backhaul costs on network investment.
The FCC is considering whether to impose price controls on BDS providers in areas that the commission previously deemed to be competitive, but which BDS purchasers say are not competitive. BDS purchasers include business and government users of data services, including schools and libraries, as well as carriers and others. The FCC business data services decision could call for decreasing BDS pricing in markets where costs have increased since the markets were deregulated.
Potential Impact of FCC Business Data Services Decision
Although wireless carriers sometimes build their own backhaul networks, Katz estimates that at least 50% of the time they lease connectivity from another carrier – and in the majority of cases, it's the incumbent local carrier. According to an analysis of BDS data collected by the FCC, 73% of locations are served by a monopoly BDS provider and 97% by no more than two providers, Katz said. When there are only two providers, the cost of BDS services drops only about 10%, according to Katz.
Backhaul costs represent almost 30% of a rural wireless carrier's total network costs and 6% of a wireless carrier's opex, according to the Telecom Advisory Services study. Analyzing historical data, the Telecom Advisory Services study found that 85% of regulator-mandated cost reduction in carrier operational expenditures (opex) could instead be used for capital expenditures (capex).
The study looked at the impact of various levels of price reduction under three different scenarios – one in which a carrier spends 2.25% of opex on backhaul, another in which that number is 4.3% and another in which that number is 6%. Levels of price reduction studied included 10%, 20% and 30%. Results showed that a carrier spending a relatively low 2.25% of its opex on backhaul and getting just a 10% reduction in BDS costs could have an additional $40,000 for its capex budget.
Katz offered a suggestion of how $40,000 in capex might be spent. "The electronics on a silo [cost about] $40,000 in a rural area," Katz said. A carrier with an additional $40,00 to spend "can have another cellsite," according to Katz.
Conversely, carriers today may delay or forego adding new cellsites even when networks become congested because they can't afford the backhaul costs, Katz said. In some cases, this causes customers to move to a different carrier, Katz said. He added, though, that "at times the customer has nowhere to go" and instead must suffer poor service.
5G Prospects
Backhaul costs will become even more critical for 5G, which will use high-frequency spectrum that can support higher bandwidth but less range in comparison with today's technology. In surveying rural wireless carriers for the Telecom Advisory Services study, Katz noted that "every carrier said 5G is nowhere near our short-term or long-term plans because backhaul is so expensive."
Friday's event and webcast also included a panel discussion about the upcoming FCC business data services decision. Notable comments from that discussion include:
The Ad Hoc Telecommunications Users Committee estimates that BDS prices would have been 22% lower in markets that were de-regulated prematurely if de-regulation had not occurred. A compromise proposal from Verizon and competitive carrier association Incompass calls for a 15% reduction in BDS costs in those areas.
Colleen Boothby, a representative for The Ad Hoc Telecommunications Users Committee, cited what she called a "stunning" study of the e-rate program that covers some of a school's broadband costs. The study, conducted by an e-rate consulting firm, found that often schools received only one very high bid in response to broadband proposals and that those bids often came from competitive carriers. Digging into it, however, the study found that prices sometimes were high because the competitive carrier was buying the underlying access from the incumbent which represented 95% of the total price quoted.
Some incumbent telcos and cablecos oppose re-regulation of BDS, arguing that competition is stronger than the FCC data suggests because some widely-available services were not included in the FCC analysis.