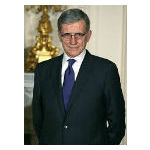 FCC Chairman Tom Wheeler said yesterday that he has asked the commission to make "all or nothing" contracts illegal as part of broad changes to business data services regulation. "All or nothing" contracts, he said, require a business customer to "make all of its purchases on a single set of terms" and use "excessive penalties" to "punish customers when they fall short of their volume commitments." Wheeler expects the full commission to vote on the proposal later this month.
The move comes amid a variety of recommendations that Wheeler wants the FCC to make to help resolve a proceeding about special access pricing that has been pending for several years.
Wheeler made his comments at a policy summit organized by competitive carrier association INCOMPAS, formerly known as Comptel. In his address, Wheeler also provided further detail about the proposed actions on special access, which he proposes to rename "business data services," or "BDS."
Wheeler's recommendations on BDS take the form of a further notice of proposed rulemaking (FNPRM). Wheeler said he hopes the commission will be able to formalize that rulemaking by the end of the year or possibly as early as October.
Business Data Services Regulation
The FNPRM that Wheeler is proposing is built on four "fundamental principles," he said.
The first is that where competition exists, "there is little for government to do" beyond traditional oversight. He added, though, that "where competition does not exist, government's role is to ensure that non-competitive market conditions cannot disadvantage business customers and their ability to compete and innovate in downstream markets." That goal, he said, should drive the adoption of a new test aimed at determining where markets are competitive.
Second the new regulatory framework should be "technology-neutral." For example, while traditional special access regulation focused on incumbent carriers and TDM circuits, BDS regulation would focus on any carrier offering business data services, which would include IP services.
Third, actions should encourage the migration from TDM to IP. Wheeler's proposal to prohibit "all or nothing" contracts falls into this category. "Unfair contractual terms can both slow the transition by customers away from TDM and to IP and, by limiting the use of IP-based products like Ethernet, actually discourage investment in the construction of new BDS facilities," Wheeler said.
Fourth, the FNPRM proposes eliminating tariffing of BDS in all markets and for all BDS products. Additionally it would "end the regime based on dominant and non-dominant carriers." Nevertheless, where there is no competition, the FCC should "ensure that business customers are not overcharged and competition is not unfairly disadvantaged," Wheeler said.
According to Wheeler, competitive carriers reach less than 45% of locations where there is demand for BDS – and only 25% of BDS connections from competitive carriers rely fully on their own networks. Those numbers apparently were based on the huge volumes of confidential pricing data that the FCC collected from data service providers and their customers.
Verizon and INCOMPAS
Wheeler's comments came just two business days after Verizon and INCOMPAS sent a letter to the FCC proposing a framework for BDS that is quite similar to what Wheeler proposes. Traditionally INCOMPAS and large incumbent carriers such as Verizon have been on opposite sides on special access issues. But as the FCC moved closer toward taking action on special access, stakeholders may have felt that it would be a good idea to attempt to reach an industry-driven solution rather than to have a solution imposed on them. The similarity of the Verizon/INCOMPAS proposal to Wheeler's suggests, however, that there was also some give-and-take between industry and regulators.
Like Wheeler's proposal, the Verizon/INCOMPAS proposal recommends that the FCC broaden its focus beyond TDM to a technology-neutral approach that would include Ethernet services. Also like Wheeler, the industry stakeholders recommend moving away from the dominant/ non-dominant regulatory structure. And both proposals call for all BDS providers to be subject to the same regulations.
The Verizon/INCOMPAS letter does not discuss making certain types of contracts illegal, however, nor does it recommend the elimination of tariffs. But the wording of the letter suggests that the goals of the signatories are quite similar to Wheeler's. Specifically, the letter recommends that the FCC "apply rate regulation to constrain prices and ensure that providers could not abuse their market positions by imposing rates, terms or conditions that are unjust or unreasonable, or unjustly or unreasonably discriminatory."