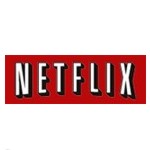 The cable industry scored a victory over over-the-top video this week when content provider Starz declined to renew a controversial agreement with OTT provider Netflix. The agreement allowed Netflix to make content available at the same time it was available from cable operators at a lower price and has been credited with helping Netflix gain subscribers for its OTT offering.
Netflix reportedly offered $300 million to renew the contract—an amount equal to one-fifth of Starz' annual earnings, according to one report and ten times the amount Netflix pays now, according to another report. But negotiations apparently broke down because Starz wanting to appease its critical cable company customers– sought a greater say over end user pricing. According to the LA Times, Starz wanted to impose a tiered pricing model on Netflix subscribers that would require subscribers to pay a premium to obtain Starz content.
In an announcement, Starz CEO Chris Albrecht noted that the company's current agreement with Netflix expires on February 28, 2012. The decision to end renewal negotiations, he said, was "a result of our strategy to protect the premium nature of our brand by preserving the appropriate pricing and packaging of our exclusive and highly valuable content."
Netflix has been having a difficult year ever since its business model came under question when it made major changes to its pricing structure. Not surprisingly, the company is downplaying the importance of the Starz content.
According to a third news report, Netflix issued a statement, in which it said: "While Starz was a huge part of viewing on Netflix several years ago because it was some of the only mainstream content Netflix offered, over the years Netflix has spent more and more licensing great TV shows from all four broadcast networks and many cable networks, and we have licensed first run movies from Relativity, MGM, Paramount, Lionsgate and others. Because we've licensed so much other great content, Starz content is now down to about 8% of domestic Netflix subscribers' viewing. As we add even more content in Q4, we expect Starz content to naturally drift down to 5-6% of domestic viewing in Q1. We are confident we can take the money we had earmarked for Starz renewal next year and spend it with other content providers to maintain or even improve the Netflix experience."
Cable companies are becoming increasingly concerned about loss of business to OTT options such as Netflix—so much so that they seem to have brought a lot of pressure to bear on Starz. But while this week's news may represent a victorious battle for the cable industry, the war has just begun.