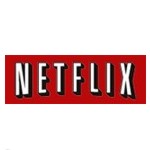 One ongoing raging debate within our ever evolving industry is the impact of Internet delivered video (OTT video) on the subscription video model. The debate is of great interest because both telcos and cable companies alike derive significant revenue from customers paying their monthly cable bill. Any threat to that ongoing revenue stream creates anxiety.
One extreme end of the argument suggests the subscription model is doomed, as more and more customers cut the cable cord in favor of cheaper (and sometimes free) online OTT video content. I'll label the folks who fall in this camp, the 'doomsdayers.' The other extreme suggests OTT is a fallacy, or an unsustainable business model that the masses will never fully adopt. I'll label this camp the 'optimists.'
As in most cases, the truth lies somewhere in the middle. There are supporting arguments on both sides of the equation. Doomsdayers can point to several legitimate trends to support their argument, including:
The seemingly never ending rise of programming and other costs which push cable bills higher and higher, causing consumers to question the value of their monthly video subscription bill (seriously, someone needs to save these programmers from themselves, but I digress). Consumers are literally being pushed to cheaper OTT options as a result, the doomsdayers argue
The habits of the younger generation who appear to favor video consumption from non-traditional sources like YouTube and on non-traditional video devices like laptops and tablets. Just wait until they become the paying consumer, the doomsdayers argue.
Optimists counter those legitimate arguments with some of their own, including:
While cable bills do continue to rise over time, it still represents a great value when compared to other entertainment wallet spend like, live events, the movie theater, live sports (one NFL game ticket can cover the entire cost of most monthly video packages), etc. And while there might be some cord cutting as a result of perceived value, you can't draw firm conclusions about the future based on events that are happening during the Great Recession, optimists argue.
OTT video options are still way too stratified and confusing for most people. Have you tried to navigate Google TV? Some people have compared it to landing a 747. Only a small slice of the overall population has any interest in figuring out OTT – most people still want to sit down, turn on the TV, and surf channels, the optimists argue. Try doing that on a Roku box.
For now, neither of these arguments really matter concerning the impact of OTT. What does matter? Hollywood. They continue to call the shots and are working feverishly to ensure their content cash cow does not lose weight.
Case in point, the darling of the day for OTT video – Netflix. Reuters offers great insight into how Hollywood intends to rein in Netflix, for fear that its success will fundamentally change the content distribution business model. "You can't sell your product to one distributor for pennies on the dollar and then expect other distributors to pay you dollars for your product," an anonymous executive with a traditional pay-TV provider tells Reuters. In other words, traditional pay-TV providers are beginning to balk at paying top dollar for content while upstarts like Netflix negotiate cheaper deals for OTT distribution. That balking has Hollywood on notice. The rubber is beginning to meet the road with OTT, and the video business model establishment is not just going to roll over and let OTT destroy their gravy train.
Another example – Google TV. Seems like the number of broadcasters and cable channels blocking their content from Google TV grows by the day. Netflix is now on the hunt to expand their content offerings beyond their core movie library. Hit primetime TV shows are next on the agenda, with Netflix apparently offering up to $100k per episode for streaming rights.
Could Netflix do to the video content business, what Apple did to the music business – fundamentally change it and gain huge control and negotiation power in the process? Not if Hollywood has anything to say about it, and they will make every effort to prevent it.
Now, some will argue it's too late — the OTT genie is out of the bottle and there's no putting it back. There could be some validity to that point of view. The video business model is changing, and as I suggested, where it ends up will be somewhere in the middle between the doomsdayers and the optimists. Whatever the outcome, pull up a seat, because that famous slogan, "lets get ready to rumble" couldn't be more apropos for the short term.