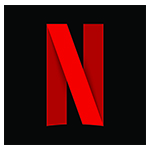 With the addition of Time Warner content obtained through their Time Warner acquisition, AT&T will position a direct-to-consumer entertainment product to take on Netflix and others, said WarnerMedia CEO John Stankey at an investor conference today. This, of course, is assuming AT&T survives the pending legal appeal from the U.S. Justice Department, which aims to block their Time Warner acquisition.
"It's very important to be in a position that we have a direct relationship with the customer," said Stankey, addressing investors at the Bank of America Merrill Lynch Media, Communications and Entertainment Conference in Beverly Hills, Calif today. "I think we start with a lot of assets and strengths across our three divisions that put us in a unique position."
Stankey acknowledged that AT&T will not try to replicate market leader Netflix but does hope to create a differentiated offering that leverages their growing content assets, with HBO content chief among them.
"We need to think about what's unique and special at WarnerMedia and AT&T that we can bring to the table in a product that works for us," he said.
Shifting Netflix Strategy is Beneficial
Stankey pointed out that Netflix has been shifting its strategy for some time now, aiming to feature its own unique content, rather than relying on content libraries obtained from other sources. He sees this shift playing into AT&T's advantage.
Stankey is very high on HBO and sees that as a key asset for this Netflix competitor, but he suggested there needs to be more.
"I've talked about I think, the importance of HBO as part of that portfolio," said Stankey. "It's a very unique brand, it carries very unique attributes for high quality, highly engaging scripted content, documentaries, some sports, and a great library of movies, and it occupies a unique position on that, but that in itself isn't enough in a direct-to-consumer, a scaled direct-to-consumer construct."
You could argue that HBO NOW, HBO's direct-to-consumer streaming service is the current competitor to Netflix. Based on Stankey's comments, we should expect to see a broader streaming offer coming from AT&T that bundles HBO content with other WarnerMedia brands.
The goal of this Netflix killer, Stankey suggests, is to create a streaming product that "[w]hen a customer looks at those brands, they understand what each brand represents in terms of the kind of experience that they want to achieve for a moment in time or a member of the household that chooses to engage on the platform at any given moment in time."
Pretty heavy stuff.
Stankey also emphasized that these new efforts will be done in a way to not damage their existing WarnerMedia wholesale content creation and distribution business. More details on this new direct-to-consumer strategy will be revealed in the fourth quarter Stankey reported.