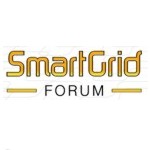 Several themes emerged from our SmartGrid Forum event over the past two days, primarily due to spirited and intense discussion among participants regarding smart grid's implications for broadband carriers. Perhaps the theme that hit home with most was offered by JSI Capital's Bill King who simply asked, with regards to smart grid, show me the money?
The SmartGrid Forum featured speakers from a variety of smart grid thought leaders, including Verizon's point person on smart grid, Ernie Lewis, EPB's lead on fiber technologies, Coleman Keane, NISC's Vern Dosch, and @SmartGridMan.
Broadband carriers, large and small, are trying to evaluate the opportunities presented by smart grid, if any, and that was our focus for the conference. The business model, or lack thereof, was a recurring theme, as was the challenge and opportunity of broadband carriers and electric utilities finding common ground to partner for this emerging trend.
A spirited discussion among all conference participants emerged during a presentation being delivered by Brocade's Srinivas Hanabe on the role of broadband in the smart grid when King posed the question, show me the money? Of course, no one had a real answer to the question because clear business models for the smart grid opportunity have not yet emerged. Even Verizon's Lewis, whose company has invested significant resources in the smart grid opportunity, admitted that smart grid business models are somewhat elusive for broadband carriers right now.
Insightful discussion surrounding the importance of telco-utility partnerships was present throughout the entire event. Andy Brown of law firm Bennet & Bennet highlighted a situation where an electric cooperative built a duplicative fiber transport network on top of a telco's existing network as a cautionary tale of the danger of telcos and utilities not engaging in meaningful partnership discussions for smart grid.
I walked away from the event excited at the prospects of smart grid. While more questions than answers remain for broadband carriers regarding the smart gird opportunity, attendees at the SmartGrid Forum almost unanimously agreed that the smart grid is inevitable. Despite any guarantee of smart grid profits for broadband carriers, I encourage them to ensure they have a seat at the smart grid table.
The way I look at it, smart grid is simply another application to ride a broadband carrier's network–an application among many other broadband applications. In that regard, as a broadband carrier, how could you not want it to ride your broadband network? If not you, than who? Why surrender this inevitable application to someone else? If you do, what other applications will you have to surrender to this alternative broadband network (new or existing) that will serve this coming ubiquitous application that we now know of as smart grid?