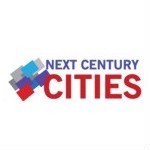 A new report from Next Century Cities offers a range of broadband policy ideas aimed at spurring investment and adoption. The organization, which now has 166 member communities, was formed several years ago with the goal of helping communities achieve broadband goals by providing a forum for sharing best practices.
We found six of Next Century Cities' latest broadband policy ideas to be particularly compelling. Most of these already have been proven to work in at least one community.
Broadband Policy Ideas
1- Leverage Community Reinvestment Act (CRA) programs. Designed to encourage lending in historically marginalized neighborhoods, CRA increasingly has a digital focus. Banks have more incentives than ever to partner in digital divide programs, according to Next Century Cities.
2- Community development block grants (CDBGs) increasingly may be used for broadband, as an example in Nelson County, Virginia illustrates.
3- One touch make ready (OTMR) ordinances allow a single contractor or group of contractors to conduct all new make ready work on utility poles, with the goal of eliminating the need to repeatedly move wires to accommodate new providers that want to attach wiring to the pole.  This can lower barriers to entry and benefits residents by minimizing noise, traffic disruptions and service outages, the report states.
4- Work cooperatively with network operators on small cell deployments. The authors cite the example of the city of Boston, which agreed to a specific pole design for Verizon with the understanding that Verizon can submit a list of deployment locations (generally replacing streetlights) with an assumption that the sites will be approved. (The authors note that a tighter review is required in historic districts.)
Verizon also reached a similar agreement with the city of Lincoln, Neb. The city agreed to issue permits to Verizon in no more than 20 days for attachment requests. In exchange, Verizon replaces the streetlight with a new pole and assumes future maintenance requirements.
5- Competition-friendly rules for owners of multi-dwelling units. Landlords in San Francisco are prevented from denying network operators physical access to their buildings. The landlords are allowed just and reasonable compensation to defray any costs.
6- Non-profit organization Eliminate the Digital Divide (E2D) was able to spur the availability of affordable broadband and computers for students in Charlotte. After a municipal service provider began offering service at $10 per month, other ISPs matched the offer, with E2D covering users' costs for the first year. Students raise money to support the project through lemonade sales, and local businesses donate used but comparatively modern equipment.
The new Next Century Cities report builds on a previous report that also had many good ideas about spurring broadband deployment and adoption.