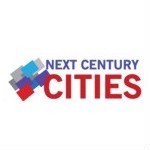 The Next Century Cities (NCC) next-generation broadband coalition on July 8 published a policy agenda that charts a course for its city, town and community members to develop fast, reliable and affordable broadband Internet connections and services.
Established in October 2014, Boise, Idaho this past week became the 100th U.S. community to join the Next Century Cities coalition. "In the 21st century, Internet access has emerged as more than just an information superhighway – it has become critical infrastructure — connecting citizens, businesses, and communities alike to new opportunities," executive director Deb Socia stated.
Next-generation gigabit (Gb) Internet access offers numerous and varied benefits to residents of communities large and small, NCC says. These range from improved health services and new small business opportunities to higher property values. Faced with what can be daunting challenges that range from the technical and logistical to obtaining financing and dealing with regulatory authorities, many U.S. cities and communities aren't able to experience high-speed broadband, however.
Next Century Cities Policy Agenda
Surmounting these challenges requires resources and collaboration across a broad group of stakeholders, the coalition points out, and that's what the non-profit organization aims to provide with its policy agenda: "Connecting 21st Century Communities: A Policy Agenda for Broadband Stakeholders."
The document provides policies and actions that specific stakeholder groups can take to facilitate the development of next-generation broadband networks. Examples include:
Local Government can lay the groundwork through the development of policies (such as joint use/dig once) and by streamlining the permitting process. In addition, cities can begin to address the need for fast, affordable, reliable Internet in the same way they approach other infrastructure projects, including it in the budget and creating a long-range plan.
State Government can play a critical role in assisting community-led efforts through funding initiatives, elevating the issue, building middle mile connections, and modernizing state-level regulations that set barriers.
Federal Government can protect market competition, act as a bulwark against state barriers, fill funding gaps, and continue to elevate and strengthen the issue nationwide.
Philanthropists can be critical advocates for successful broadband projects, including support advocacy and funding high-impact research and studies, as well as empowering and resourcing communities.
Community-level activities including activating organizations such as libraries, schools, and communities of faith. Community education and engagement can also play a key role in expanding access.
"This new policy agenda from Next Century Cities is designed to give communities across the country a guide for how leaders from all levels of government, as well as other stakeholders, can work together to make tangible progress in creating the broadband infrastructure needed today," Socia highlighted.