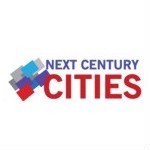 The addition of Boise, Idaho brings the Next Century Cities' coalition roster to 100. Launched in October 2014, Next Century Cities' members share and exchange information and other resources aimed at assuring access to affordable, reliable gigabit Internet connections and services.
"Since launching Next Century Cities in October, we've seen incredible demand from cities looking to lead the conversation about the crucial role next-generation Internet plays in helping communities thrive," executive director Deb Socia, was quoted in a press release.
"The 100 city leaders who are part of Next Century Cities know that gigabit level Internet is critical infrastructure for their residents and are pushing to become more economically competitive now and in the future through better access to high-speed, low-cost solutions for all."
Next Century Cities says there's no one single pathway communities can follow to assure residents access to next-generation broadband networks and services. That said, six principles guide and inform member cities and communities' efforts:
High-Speed Internet Is Necessary Infrastructure
The Internet Is Nonpartisan
Communities Must Enjoy Self-Determination
 High-Speed Internet Is a Community-Wide Endeavor
 Meaningful Competition Drives Progress
Collaboration Benefits All
Next Century Cities Achievements
President Obama recognized the work Next Century Cities is doing in January 2015 during a speech given in Cedar Falls, Iowa in which he launched his administration's National Broadband Plan. Next Century Cities highlights a list of achievements since the organization's launch, including:
Next Century Cities launched with 32 member cities and a convening of over 100 leaders in Santa Monica, California with a welcome video by FCC Chairman Tom Wheeler in October 2014.
Next Century Cities joined the Southeast Tennessee Development District to host a field hearing in Chattanooga, "Envisioning a Gigabit Future," with private and bipartisan public sector voices discussing the need for high-speed Internet and local community choice in November 2014.
38 Next Century Cities mayors and city officials sent a letter urging the FCC to grant petitions from two fellow members, Wilson, NC and Chattanooga, TN, seeking relief from state laws in January 2015. These petitions were granted by the FCC in February.
Next Century Cities has held major panels feature mayors and city leaders at events such as the US Conference of Mayors Annual Meeting, Mountain Connect, and the Coalition for Local Internet Choice (CLIC) Conference.
35 Next Century Cities mayors and city officials sent a letter to the FCC urging uniform and accessible reporting on broadband network performance, following a GAO report showing the lack of information given to consumers in June 2015.
Next Century Cities also hosts monthly policy calls for its members, and distributes monthly updates publicly to keep stakeholders informed about what communities are doing to achieve next-generation Internet for their citizens.