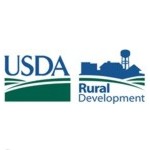 Although all awards in the broadband stimulus program were completed last fall, network operators still have the opportunity to win funding for broadband networks through the Rural Utilities Service broadband loan and Community Connect grant programs—and today the RUS announced a total of $103 million in funding for 23 projects through those programs.
"These loans and grants will bring the benefits of broadband, including new educational, business and public health and safety opportunities, to residents living in some of the most remote parts of our Nation," said Agriculture Secretary Tom Vilsack in today's announcement.
Awards made today included 18 Community Connect grants totaling $13,526,517 and five infrastructure loans totaling $90,221,000.
Community Connect grants can be used to construct, acquire or lease facilities to deploy broadband to community facilities such as schools and public safety locations, as well as residences and businesses in the community. Each project requires a matching contribution and must serve an area where broadband is not available. Any organization receiving a grant must agree to provide local community centers with at least 10 computers which must be accessible for free for two years.
The biggest Community Connect winner in this funding announcement was Nexus Systems, which won two awards for $1,116,505 for projects in Louisiana. Another big winner was Wichita Online, which won three awards between $480,000 and $494,000 each for projects in Oklahoma, including the rural community of Tushka Town, Okla., which was hit by a tornado in April that killed two people and destroyed or damaged a number of buildings in the community.
Seven Community Connect grants were for communities that are plagued by persistent poverty, the RUS said. A persistent poverty area is one that has seen unemployment rates of 20% or higher over multiple decades.
Although fewer awards were made in the broadband loan program, the amounts involved were considerably higher. The largest amount awarded was $24,143,000 to Vernon Telephone Cooperative for a fiber-to-the-premises network in areas outside Westby, Wis. and for system improvements in several area exchanges. The smallest award was for $10,280,000 to Hemingford Cooperative Telephone Co. for a project in Nebraska.
Several of the projects winning funding are expected to create or save jobs—including an $11.4 million loan to Dubois Telephone Exchange to provide broadband to businesses and residences in two rural areas of Wyoming. That project is expected to create 100 jobs and save as many as 150 others.
While some infrastructure projects that earned RUS funding through the broadband stimulus program included both a loan and a grant, the Community Connect program includes grants only and the broadband loan program is focused only on loans. But although there is no grant component to the RUS broadband loan program, some network operators viewed it as a preferable alternative to the broadband stimulus program because they said requirements and timelines were easier to meet.
Meanwhile, the RUS programs have come under attack from the National Cable & Telecommunications Association, which argues that the RUS has funded projects that duplicate existing broadband infrastructure.
A complete list of awards announced today can be found here.