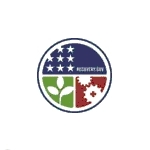 After analysis of a small number of projects being funded with the $3.5 billion worth of federal funding made available to the Dept. of Agriculture Rural Utilities Service for its Broadband Initiatives Program (BIP) NCTA opines that "the RUS' history of funding duplicative service has continued," and that "the current program is not a cost-effective means of achieving universal broadband availability."
Commissioned by the cable industry's leading trade association, the National Cable & Telecommunications Association (NCTA), Navigant Economics analysts examined "three large BIP subsidy awards" totaling $231.7 million, "about 7% of the total $3.5 billion loan and grant program."
It examined three large BIP subsidy awards which total $231.7 million, or about seven percent of the total BIP $3.5 billion combined loan and grant program:
$101.2 million in western Kansas
$66.4 million for Lake and St. Louis counties in northeastern Minnesota
$64.1 million to cover a portion of Gallatin County in southwest Montana.
"While it may be too early for a comprehensive assessment of the ARRA's broadband programs, it is not too early to conclude that, at least in some cases, millions of dollars in grants and loans have been made in areas where a significant majority of households already have broadband coverage, and the costs per incremental home passed are therefore far higher than existing evidence suggests should be necessary," according to the NCTA study and news release.
The NCTA's principal criticism is the RUS' funding of broadband projects in areas where broadband services are already available, a practice that the NCTA has criticized in the past. "Reports by the Department of Agriculture's Inspector General (AIG) and the Government Accountability Office (GAO) have shown that RUS' prior broadband subsidy programs have not been cost effective, in part because they have provided duplicative service to areas that were already served by existing providers," the study says.
Funding duplicative services is directly at odds with FCC National Broadband Plan recommendations, the NCTA notes. Moreover, funding such projects increases the cost of a nationwide broadband build-out by $63.7 billion. Such a build-out has been estimated to cost $23.5 billion by the FCC in its Omnibus Broadband Initiative.
At a time of fierce debate in Congress regarding reducing the federal budget deficit and national debt, Navigant and the NCTA found that BIP projects are not cost-effective. "Based on the cost of the direct grants and subsidizing the loans, the study estimates that the cost per incremental home passed will be $30,104 if existing coverage by mobile broadband providers is ignored, and $349,234 if mobile broadband coverage is taken into account."
We suspect we'll see some rebuttal of NCTA's interpretation of these awards.