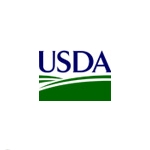 Followers of the rural broadband industry recognize that the Rural Utilities Service (RUS) has provided broadband loans to rural broadband carriers long before the Broadband Stimulus program was enacted. Given all the stimulus hype, it's easy to overlook that these loan programs continue.
In fact RUS just announced $40 million in broadband loans for rural broadband projects in seven states. "These USDA broadband loans provide rural communities the level of financial assistance required to make them full partners in the digital age and keep them competitive on a local, national and global level," said Agriculture Secretary Tom Vilsack in a press release.
This latest broadband loan funding will finance over 1,000 miles of FTTP systems. RUS announced loans to the following companies:
Georgia
Pembroke Telephone Company, Inc.; $11,954,000
Illinois
Alhambra-Grantfork Telephone Company; $8,775,000
Woodhull Telephone Company; $3,403,000
Oneida Telephone Company; $2,619,000
Iowa
Minburn Telephone Company; $2,921,000
Kansas
Zenda Telephone Company, Inc.; $2,950,000
North Dakota/Montana
Reservation Telephone Cooperative; $2,293,000
Oklahoma
Medicine Park Telephone Company; $4,236,000
What will be interesting to watch is what impact USF reform has on this loan program, since indications suggest USF will support networks that deliver 4 Mb/s, which conceivably cost less than the FTTP networks these loans are funding. Will this reform impact these companies ability to pay these loans back?
The RUS broadband loan program is also getting caught up in the federal budget debate, as some policy makers are looking to scale back this program, even though it's not a taxpayer funded program. They are loans after all.