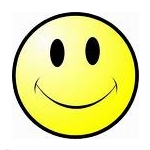 Customer satisfaction with their cell phones, wireless services, and fixed-line telephone services declined over the past year, according to the American Customer Satisfaction Index  Q1 report on U.S. customer satisfaction. Satisfaction with subscription TV services was unchanged.
Amid growing demand for mobile devices and services, cell phone satisfaction fell 1.3% to an ACSI score of 74 on a scale of 1 to 100, while satisfaction with wireless telephone services fell 1.4% to 70. Among handsets, Apple's iPhone scored highest with an ACSI score of 83. Three competitors– Nokia, LG and HTC– tied for second with a score of 75.
Satisfaction across all wireless service providers dropped slightly, with the exception of AT&T Mobility. Satisfaction with the services of smaller telecompetitors, including TracFone and U.S. Cellular, continues to be well above that of their larger counterparts, according to ACSI.
Verizon Wireless, which had been ranking at the top since ACSI started including wireless telephone services in its survey, dropped 3% to 70, the third consecutive year the carrier has lost ground. AT&T Mobility rebounded 5% to 69 following a sharp drop a year ago, tying T-Mobile at the bottom of the category.
Customer satisfaction with fixed-line telephone service dropped 4.1% to an ACSI score of 70 in this latest survey. Fixed-line telephone service is now tied with wireless for the first time since ACSI began surveying both categories a decade ago. While 1 in 4 households had only wireless service a decade ago, 1 in 3 do today, ACSI notes.
As was true for wireless services, smaller telecompetitors beat their larger counterparts when it came to satisfaction with fixed-line telephone services. Vonage and Frontier scored much higher than the big phone companies with an unchanged score of 76. All large carriers suffered declines, with only Cox Communications managing an above-average score of 71. AT&T and Verizon both dropped 1% to 70.
With an ACSI score of 74, satisfaction with subscription TV services stalled for a third consecutive year despite increasing competition among cable, satellite and fiber optic TV service providers, according to ACSI's Q1 update.
Verizon's FiOS video scored highest among larger providers, improving 3% to 74, well ahead of second-ranked DISH Network at 69, likewise up 3%. AT&T's U-Verse video (unchanged) and DirecTV (-1%) both ranked behind DISH with an ACSI score of 68.