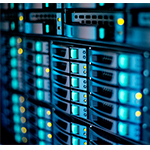 A central office pod, or CO pod, approach could reduce capital expenditures 40% and reduce operational expenditures 25%, according to a new report from management consulting firm Arthur D. Little. A CO pod approach involves using white box programmable switches and commodity optical equipment rather than traditional hardware. Commodity hardware is also less costly to maintain, thereby reducing opex.
There's more to the CO pod concept than just cost savings, however. It also involves using the CO to deliver edge cloud services and giving operators the ability to quickly test new services and enabling new revenue streams.  Network operators also expect the approach to enable them to converge mobile and wireline access.
AT&T, along with Deutsche Telekom and Telefonica, are pursuing CO pods, illustrating an important enabler of the concept, which the Arthur D. Little authors call "community." The authors argue that network operators will need to collaborate to create open source software to support CO pods.
The CO Pod
The Arthur D. Little report, titled "Who Dares Wins! How Access Transfomation Can Fast-Track Evolution of Operator Product Platforms," envisions three viable CO pod strategies. Operators may opt to pursue one or more of these approaches.
Converged virtualized access involves using the CO pod to virtualize fixed and/or mobile. Converging the two types of services saves backhaul cost, reduces interfaces and enables hybrid access.
An autonomous operator strategy involves expanding the CO's role to include non-access operator services.
An open-operator platform approach involves using the CO pod for edge cloud services and selling excess infrastructure capacity for use by applications that benefit from being local.
The figure below illustrates some of latency-sensitive or data-intensive applications that edge cloud could support. The authors argue that it will be critical for these services to be underpinned by a high degree of automation.
"When developing, using and reusing common automation across services, the incremental expense needed to support the next service is only in its use of infrastructure resources, not any additional design, deployment and operations cost," the authors wrote. "In short, the ability to support and monetize long-tail workloads [those in less demand] is contingent on the ability to drive end-to-end automation."
The authors estimate that network operators could see 11% gains over and above connectivity revenues by using an autonomous operator or open platform approach, although such gains could take about five years to materialize.