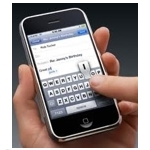 Given the growing importance of mobile broadband on the overall future of telecom, the Rural Cellular Association is keeping up the pressure on the Federal Communications Commission to mandate wireless data roaming.
"The entire wireless industry, with the exception of Verizon Wireless and AT&T, agrees with the National Broadband Plan that an automatic data roaming obligation is in the public interest," said RCA President Steven K. Berry in a statement issued yesterday.
Berry also questioned statements made by Verizon to the FCC touting the number of roaming agreements between Verizon and smaller carriers. "How many of these agreements include active data roaming?" asked Berry. "Are these roaming agreements unbiased, reasonable and reciprocal?" Questions like these, he said, "are vital for rural and regional carriers, many of which are forced to enter into partnerships with the larger carriers in order to compete and survive."
At a time when national plans have seen increased popularity, it has become increasingly important for small rural carriers to obtain roaming agreements with larger carriers in order to compete. Support for voice roaming is already mandatory and small wireless carriers argue that as customers shift their habits and expectations towards mobile broadband services, data roaming may even be more important. A lack of data roaming, combined with an inability to obtain the hottest new devices in a timely manner, has made it increasingly difficult for small wireless carriers to compete, they argue.
Verizon's plan to partner with rural carriers to deploy LTE includes roaming support and may help those carriers in obtaining devices sooner. But Verizon's rural 4G LTE partners represent only a small fraction of all small wireless carriers and the terms of those actual roaming agreements are not yet known.