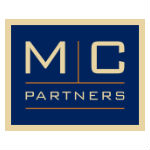 Some private equity firms have been extra cautious about investing in telecom companies since the telecom crash of the early 2000s. One firm that never left the telecom market, however, is M/C Partners. And that decision seems to have been a good one for the company.
"During the downturn we stuck it out," said Salvatore Tirabassi, a partner with M/C Partners, in an interview.
M/C's decision to continue to focus on telecom relates to the company's investment strategy. "We've got some underlying investment premises related to recurring revenue, infrastructure-based business," Tirabassi said. "Once you build the network you can load a lot of profitable revenue on top of it."
For companies with capital to invest, the telecom downturn provided opportunities to pick up distressed assets – an approach that worked well for companies like competitive carrier Cavalier in which M/C previously invested and which was sold to Paetec in 2010.
"Cavalier was able to buy a lot of peer companies or companies in adjacent markets at extremely attractive prices and take advantage of sunk costs into these networks that they were able to leverage into more revenues and faster growing opportunities," said Tirabassi.
Another former M/C portfolio company, fiber network operator Lightower, used a similar approach and was sold earlier this year to another private equity firm.
"They made us an offer that was a great return for us," Tirabassi said.
M/C's current portfolio includes two wireless network operators – Puerto Rico-based Open Mobile and Hawaii-based MobiPCS. What appealed to M/C about those companies was the opportunity to use a MetroPCS-style business model in markets that didn't already have a carrier playing that role.
By "Metro PCS-style," Tirabassi means a company with a flat-rate plan for unlimited voice and data.
Another company in M/C's portfolio with a wireless focus is Triad Communications, a company that has a range of spectrum holdings. The company typically doesn't build out its spectrum but instead "acquires the spectrum strategically because at a later date it will be of interest to somebody," Tirabassi explained.
In the past the company has sold spectrum to AT&T and Verizon, he noted.
Not all of M/C portfolio companies are involved in telecom. But as Tirabassi explained, "A big theme for us across the fund is the pervasiveness of computing technology and bandwidth requirements going up."
Tirabassi pointed to the example of portfolio company Seven as an example of a company that "helps abate bandwidth pressures."
As Tirabassi explained, Seven is "kind of a handset middleware and network middleware technology company that enhances the user experience and the carrier's network capability with its products. They have a deep library of intellectual property and patents around that. Most recently they developed a tremendous amount of product in the bandwidth management space which is really important to wireless carriers."
Perhaps M/C Ventures investments will lean more toward that type of company moving forward. After others saw M/C's success in building successful businesses through the purchase of distressed assets, more people have begun to bid on those assets, driving prices up, Tirabassi said.