As he was researching an upcoming book on rural broadband policy — including reviewing every comment filed with the FCC or Agriculture Department about the 2009 broadband stimulus program, the Broadband Opportunity Council or the USDA E-Connectivity program — Professor Christopher Ali of the University of Virginia realized that he "needed to humanize" the research.
Thus began a 4,000-mile rural road trip, in which Ali visited rural broadband providers, state broadband officials and other stakeholders based largely in the Midwest.
Ali told Telecompetitor in an interview that he focused on the Midwest, in large part, because that region of the country receives the bulk of rural broadband subsidies and is home to the majority of cooperatives which he said, "had quickly become the heroes of the book."
The road trip gave Ali the opportunity to see what he calls "lived policy," which he defines as "how policy decisions are lived on the ground." Initially, he stopped in to see people he had already run across in his research but as he described it, the project snowballed. Waiting in line at a store in Missouri, he met someone who had just paid for a fiber connection. Other people he met while walking his dog, who accompanied him on the road trip. And then there were people he talked to because other people he had talked to recommended them.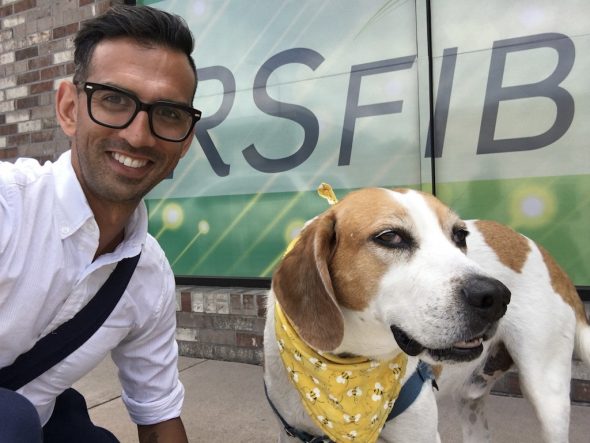 Ali singled out several success stories he encountered in his research, including a couple from Minnesota, where the Blandin Foundation has played a key role in spurring rural broadband deployment. In Rock County, Minnesota the community managed to build a fiber-to-the-home network to reach nearly 100% of the 10,000 people in the area. The modern infrastructure helped attract a shrimp company that wanted to set up operations there and although the company ultimately opted against that, the reason was unrelated to broadband but instead related to other Minnesota regulations.
Another success story comes from Winthrop County, Minnesota, where RS Fiber Cooperative built a broadband network that attracted a satellite medical college that required high-speed connectivity, Ali noted.
Rural Broadband Policy Recommendations
In comparing what he hears today with what people have told the FCC and USDA in the past, Ali said, "the conversation hasn't changed at all."
We still hear that rural areas need broadband and people are "frustrated" because "large telecom is gobbling up the subsidies," he said.
By "large telecom," Ali means the nation's price cap carriers. Those carriers were offered a right of first refusal on Connect America Fund (CAF) subsidies to bring broadband to unserved areas of their local service territories and received the bulk of those subsidies but, in large part, deployed only the minimum speed required. Yet, as Telecompetitor has reported, when subsidies for areas where the price cap carriers turned down CAF funding were awarded through a reverse auction, a large amount of the funding went to competitors that offered to deploy speeds of 100 Mbps or even a gigabit for less money than the incumbent price cap carrier was offered to deploy slower service.
Ali noted that smaller rate of return carriers generally have treated FCC speed targets as a "floor" rather than a "ceiling" and have generally deployed faster speeds in comparison with the price cap carriers.
Of the price cap carriers, Ali said, "We trusted them, they failed, and they don't deserve our trust anymore."
As the FCC gets set to establish the Rural Digital Opportunity Fund to replace the CAF program, it appears that price cap carriers will no longer receive a right of first refusal but instead, unserved areas of price cap carrier territories will go immediately to an auction.
When I asked Ali if that plan would address his concerns, he expressed concern that the price cap carriers could still "gobble up" a large amount of the funding. He also expressed concern that satellite broadband provider ViaSat was a big winner in the CAF II auction, even though that company's service is a less "viable" option than other technologies such as fiber.
What are Ali's rural broadband policy recommendations?
Although he believes FCC and USDA funding programs, collectively, have enough money to cover the cost of bringing broadband to rural America, he argues that the money should be spent "more democratically and intelligently."
He argues that a single agency should be responsible for broadband funding, and that agency should be USDA because it has a greater presence in rural America and its field staff can help explain the funding process to would-be applicants.
"We need to empower new entrants," said Ali, who argued that states shouldn't pass laws to prevent municipalities and cooperatives deploying broadband.
Asked about what the broadband speed target should be, Ali said "100/100 would be amazing" and noted that this is the target that the state of Minnesota has used successfully.
I'm looking forward to reading Ali's book, to be published by MIT Press in 2021.