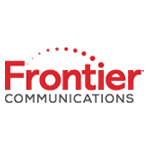 Frontier Communications CEO Dan McCarthy was not surprised by but is not enthusiastic about some aspects of the proposed Rural Digital Opportunity Fund (RDOF), which would essentially replace the Connect America broadband funding program for the nation's larger price cap carriers.
His concerns relate to the proposed reverse auction, which would be used to award program funding, he told investors on Frontier's second quarter earnings call yesterday. Other price cap carriers are likely to share those concerns. But I doubt they will find much sympathy from policy makers.
What are the concerns?
Frontier Rural Digital Opportunity Fund Prospects
Readers may recall that in the Connect America Fund program, price cap carriers had a right of first refusal on Connect America Fund (CAF) support for their local service territories. The FCC proposed a specific level of support per state for every incumbent price cap carrier in that state based on a cost model and on an estimated number of locations lacking minimum-speed broadband.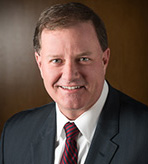 Price cap carriers, including Frontier, accepted most of the money they were offered. But funding that was rejected went into a reverse auction, known as the CAF II auction, with money going to the network operator that offered to deploy broadband for the lowest level of support. Importantly, no one was allowed to request a higher level of funding than what was offered to the incumbent.
The auction results were eye opening.
The majority of bidders offered to deploy service at speeds of 100 Mbps or more for a lower level of support than was offered to the price cap carriers — and 19% of winning bids were for gigabit service. In comparison, the price cap carriers are only required to deploy speeds of 10 Mbps downstream and 1 Mbps upstream to their CAF locations, even though their support level is higher.
To their credit, the price cap carriers are exceeding the 10/1 Mbps minimum in some, but certainly not all, cases. It's also important to note that some CAF II bidders – notably satellite providers — were able to win because their cost of providing service is lower in comparison with the fiber, fiber-fed copper or fixed wireless networks that the price cap carriers and others are using.
Nevertheless, there is another dynamic at play – and it relates to what kind of return a network operator expects to get on providing broadband services and how soon.
Frontier was one of several carriers that told investors back in 2015 that the CAF money the company had accepted would cover the entire cost of the CAF buildouts. That's not surprising, considering that these are all publicly-held companies and their investors, generally, want them to spend their money where they will get the greatest return.
Some of the companies that won funding through the CAF II auction have a different mindset, however. For example, rural electric cooperatives were some of the biggest winners in the auction – in no small part because they have a longer timeline for when they expect to see a return on investment. In many cases, the rural electric cooperatives committed to deploying gigabit service, which means those cooperatives will be deploying service at 100 times the minimum speed that the price cap carriers are required to deploy for a lower level of support.
It's worth noting that the CAF II auction had a weighting system that favored bids to provide higher-speed and lower-latency service. Nevertheless, all winners will receive less support than the incumbent price cap carrier was offered to deploy 10/1 Mbps service.
The FCC has proposed using a similar weighting system in the RDOF auction, and on yesterday's earnings call, McCarthy said Frontier was "pleased with" at least part of that proposal. For example, he voiced support for the plan to favor bidders offering lower-latency service.
It's easy to see, though, why he had such lukewarm commentary about the reverse auction proposal in general: The CAF II auction results suggest Frontier would be unlikely to win much funding in an RDOF auction unless the company adopts a new attitude toward ROI, which would be even more unlikely.
An Unwinnable Battle?
Tellingly, while the nation's largest price cap carriers often vow to fight policy proposals that aren't in their favor, we didn't hear anything from McCarthy along those lines in connection with the RDOF auction plans, nor would I expect to from him or any other price cap CEO moving forward.
Consider what FCC Commissioner Michael O'Rielly said recently about the proposed RDOF and it's easy to see why.
The RDOF proposal, "revisits the commission's previous error in judgment that led to the creation of a CAF Phase II right of first refusal for price cap carriers in 2011," O'Rielly said, adding "we should be much further along given the billions of dollars that have already been spent."