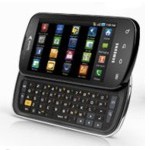 Rapid diffusion and use of Internet-enabled mobile devices, smartphones in particular, along with that of social networks is "creating a new culture of real-time information seekers and problem solvers," in the U.S., according to a new report from the Pew Research Center's Internet & American Life Project.
Looking to gain insight into the ways American cell- and smartphone users are making use of real-time information, the Pew Center project team brought in Princeton Survey Research Associates to carry out a representative national survey of the "just-in time phenomenon."
Overall, the survey results revealed that 62% of the entire U.S. adult population were "just-in time" mobile phone users– defined as anyone who had used their phone to perform any one of a list of activities in the preceding 30 days.
The researchers found that some 70% of all cell phone and 86% of smartphone owners who used their mobile phones in the previous 30 days performed at least one of the following activities:
41% coordinated a meeting or get-together
35% solved an unexpected problem that they or someone else had encountered
30% decided whether to visit a business, such as a restaurant
27% found information to help settle an argument they were having
23% looked up a score of a sporting event
20% got up-to-the-minute traffic or public transit information to find the fastest way to get somewhere
19% got help in an emergency situation
Last December, comScore released a report that 38% of U.S. smartphone owners used their mobile phones to purchase something online at least once since they've owned their devices, with digital goods, clothing/accessories, tickets and daily deals the most popular online purchases.