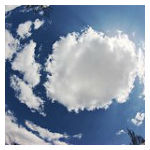 The recent Aereo Supreme Court case, while not exactly positive for Aereo, may help drive cloud DVR adoption, according to Parks Associates' Research Analyst Glenn Hower. And with growing interest in the application, video service providers "…can experiment with these cloud services as strategies to build subscriber loyalty and increase revenues."
Recent Parks' research reveals that 45% of U.S. pay-TV subscribers find cloud DVR technology very appealing. Subscribers have particular interest in unlimited storage space and two-week catch-up services for video, according to the research findings. Currently 40% of pay-TV households have some form of DVR service, says Parks.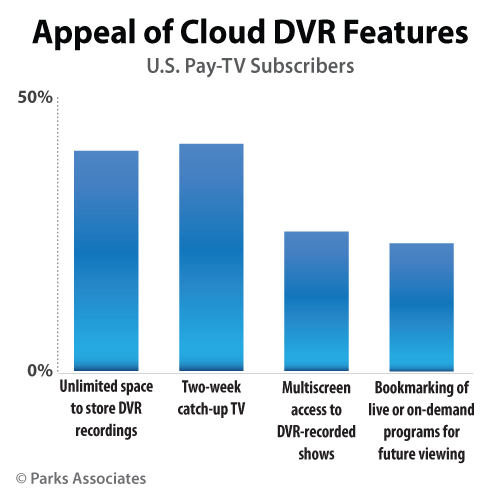 The Aereo ruling, which favored broadcasters over the upstart cloud video service provider, had the potential to disrupt cloud DVR services as well. But the court decision steered clear of that.
"The Aereo case left licensing for cloud DVR rights largely unaffected, allowing pay-TV providers to move forward with cloud DVR development and implementation," said Howerin a press release announcing the research findings. "For example, Comcast recently launched in Atlanta its X1 DVR service, which allows, among other capabilities, subscribers to access DVR recordings on their mobile devices. As content owners and providers experiment with cloud technology, the consumers reap the benefits through access to these innovative offerings."
Service providers have been somewhat reluctant to roll out cloud DVR services because of the content rights headaches it engenders, particularly here in the U.S. Cable MSO Cablevision prevailed in a high profile court case on this issue several years ago. The Aereo case seems to have upheld these earlier decisions again.
"Acquiring the rights for cloud DVR systems has been a complicated and arduous process," Hower said. "Many European providers have been extremely diligent in negotiating with content rights owners on cloud DVR, but in the U.S., there is a much greater reliance on statutory and case law. Companies are relying on legislatures and courts to decide the status of rights."