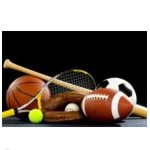 More than a quarter (27%) of pay-TV households subscribe for sports, according to a study from Parks Associates. Sports also has become increasingly important to OTT offerings, researchers noted.

Brett Sappington, Parks Associates' Senior Director of Research, noted CBS and ESPN recently have launched OTT sports subscription services. "While broadcast and pay TV remain key sources for live sports, OTT streaming options have become an important part of the live sports landscape," said Brett Sappington, the Senior Director of Research for Parks Associates. "Increasingly, leagues and networks are offering direct-to-consumer options. These services offer access to content that would otherwise not be broadcast and subscription options to those not subscribing to pay TV."
The data comes from "Survivor's Guide to the New Video World," which was conducted by Parks Associates for Espial.
A press release cited additional Parks video findings:
52% of U.S. broadband households have a subscription to both pay-TV and one or more OTT video services
10% of U.S. broadband households have switched, downgraded, or cancelled their pay-TV service in the past 12 months
U.S. broadband households spend $23 on average for video entertainment per month
Earlier this month, Parks Associates released "Market Snapshot: OTT and Pay TV: Partnerships and Competition." The research found that U.S. broadband households with pay-TV subscriptions shrunk from 87% to 77% between 2017 and last year, that 5% of U.S. households have never subscribed to a pay-TV service and that 8% have downgraded their pay-TV service and supplemented viewing with an Internet-connected device.