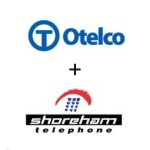 Demonstrating that consolidation and M&A activity is not just for tier one providers like CenturyLink, Qwest, and AT&T, tier three provider Otelco announced their latest acquisition, Shoreham Telephone Company of Vermont for approximately $4.5 million in cash.
"The acquisition of Shoreham is a strategically important opportunity for Otelco to continue the expansion of our footprint in New England," said Mike Weaver, President and Chief Executive Officer of Otelco in a news release. "While Shoreham has similar roots to Otelco as a rural wireline telephone provider, its existing network in Vermont provides an excellent point from which our CLEC (OTT Communications) can begin serving our fourth state. We are very excited about this transaction and its impact as a catalyst for future growth."
As of December 31, 2010, Shoreham had 4,975 access line equivalents and generated approximately $2.4 million in total revenue.
Headquartered in Oneonta, Alabama, Otelco operates several rural ILECs in Alabama, Maine, Massachusetts, Missouri, New Hampshire and West Virginia. They also operate a CLEC, OTT Communications, in the Northeast. As of December 31, 2010, Otelco operated 99,639 access line equivalents, which by their definition, includes traditional access lines and broadband lines (cable modem and DSL). Otelco also counted 4,227 cable TV customers and 149,043 wholesale connections.