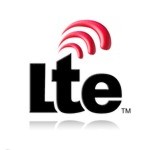 A company that appears to have been created this year said today that it has "embarked on Phase 1" of an LTE network construction project which it expects to fund through a $33 million loan from the Rural Utilities Service broadband loan program. The company, known as O2 Secure Wireless, says its network ultimately will reach 500,000 customers in under-served or unserved markets in Florida, Kentucky, Mississippi, Alabama, North Carolina and South Carolina.
It's not clear whether "embarked on" means that the company has actually started network construction, however.
According to an O2 press release issued today, an RUS field representative has "preliminarily approved" the 65 of the cities and towns proposed for the project. But the release also quotes the company's CEO Val Kazia saying that "The application has been submitted for review."
O2 just last week completed paperwork to be listed and traded through Pink Sheets, after obtaining office space in Palm Coast, Fla. in early October.
The company appears to have a lot of irons in the fire.
In addition to the LTE network build-out plans, the company has a service network agreement for the territory encompassing the city of Palm Coast, representing a market potential in the range of 55,000 households, where it plans to offer triple play services.
O2 also did a recent merger with Earthcom Services and apparently will retain that name for a separate part of the business aimed at providing affordable flat rate prepaid wireless services in developing countries internationally.
Prior to the broadband stimulus program, which consumed a lot of RUS resources over the last two years, the primary responsibility of the RUS was to administer two different loan programs—one open only to small incumbent rural telcos and the other open to newer players such as O2. In recent months, the RUS has begun once again to make loans through those programs.
Unlike the awards made through the broadband stimulus program, these awards do not include a grant component but are strictly loans. The advantage of the traditional RUS loan program, however, is that borrowers have a longer time to repay their loans than stimulus award winners do.
Despite the apparent uncertainty about the O2 loan application, Kazia touted some of the RUS loan benefits in today's release. "The remarkably low interest rates are extremely attractive, as compared to traditional commercial loans," said Kazia, who also touted the fact that the loans offer interest-only payments for the first 12 months during the construction of the network.