Thirty states now are now participants in the National Broadband Availability Map (NBAM), a geographic information system (GIS) platform run by the National Telecommunications Industry Association (NTIA). The goal is to create "a national platform that can help inform policymakers and expand Internet coverage across the United States."
The latest states to participate are Alaska, Connecticut, Florida, Hawaii, Montana, New York, Oklahoma and Vermont.
Four federal agencies – the US Department of Agriculture (USDA), the Bureau of Indian Affairs (BIA), the Economic Development Administration (EDA) and the Appalachian Regional Commission (ARC) – also are participants in NBAM.
NBAM includes data from the Federal Communications Commission, U.S. Census Bureau, Universal Service Administrative Company, USDA, Ookla, Measurement Lab, and the state governments, according to a press release about the NTIA Broadband Availability Map.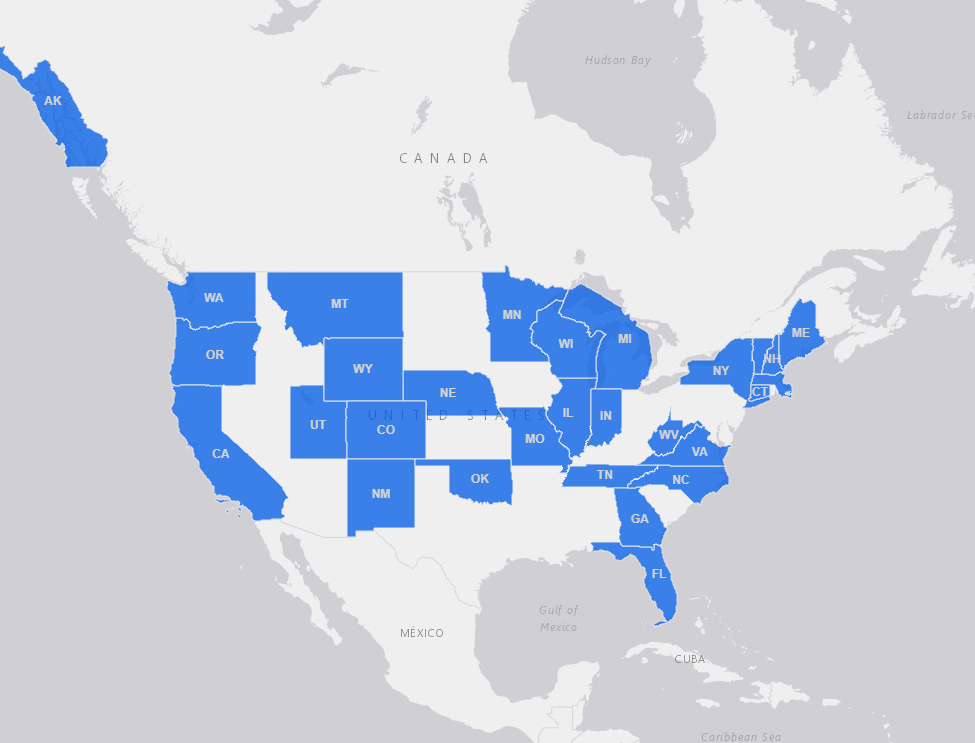 The FCC is the agency primarily responsible for broadband availability data, and the commission's data has received considerable criticism about its accuracy. The issue is that an entire census block is considered served even if only one location in the census block actually has service available to it.
Last February, BroadbandNow released research quantifying the problem. Researchers estimated that at least 20.7 million people were counted as having broadband who can't get service. The organization said that 42 million people are unserved, which is about twice the FCC's estimate.
The FCC does not contest that there is a problem, and steps inside and outside the commission to address the issue are ongoing. In March 2020, Congress passed the Broadband DATA Act. The goal is to recognize and improve the accuracy of maps.
The next step occurred in in July, when the FCC released a Report and Order and Notice of Proposed Rulemaking aimed at improving data collection processes. At the time, then Chairman Ajit Pai said that the new rules couldn't be implemented without funding from Congress.
That funding came in the COVID-19 relief legislation adopted in late December. With that funding allocated, the FCC last month adopted a Report and Order for creating rules for the Digital Opportunity Data Collection initiative.
The report and order specify which service providers must report ability and/or coverage, requirements for reporting speed and latency for fixed technologies and requirements for fixed broadband providers to report whether or not services are offered to residences and/or business. On the mobile side, providers must submit either infrastructure information or on-the-ground test data to confirm reported speeds and coverage.