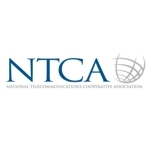 The National Telecommunications Cooperative Association yesterday filed a motion in the U.S. Court of Appeals for the 10th Circuit requesting a stay on the FCC's plan to impose caps on Universal Service support to rural telcos. The move came just one day after the FCC declined to issue such a stay.
Rural telco associations have argued that the planned caps, based on regression analysis and scheduled to go into effect July 1, are inappropriate because they are unpredictable.
This uncertainty "is a pervasive concern affecting the industry as a whole," said NTCA Senior Vice President of Policy Mike Romano in an interview. "There are any number of [telcos] that are not affected by caps today but are finding it more difficult to access capital and make investment decisions."
Romano said the NTCA had been working for some time to prepare yesterday's filing in the event that the FCC did not rule on whether or not to impose a stay before the new caps go into effect.
"When we saw what they did that underscored the need to go to court," Romano said.
In the filing, Romano said the NTCA asked the court to make a ruling on the issue prior to the August date when the first Universal Service payments impacted by the new caps would be sent out.
I asked Romano what he thought of the FCC's order refusing to grant the stay, which argued that the cap is sufficiently predictable and that concerns of service providers experiencing problems with the caps could be addressed through a waiver process.
"A waiver presumes you're affected and you know you're affected so you can seek a waiver," he said. But, he said, "People can't tell where they stand under this thing. . . When a capital-intensive industry can't plan 18 months out, that is a huge problem. People are saying, 'I don't know what to do in 2014' and no one can say 'If you do this you will be OK in 2014.'"
In addition to criticizing the Universal Service cap on the grounds of its unpredictability, the NTCA filing argues that the capping methodology does not provide "sufficient" mechanisms to advance Universal Service – an issue I didn't see addressed in the FCC's order this week. The NTCA motion also takes aim at the fact that the caps were implemented "even with acknowledged inaccuracies in the data set used to designate geographic boundary areas and to compute the formula's coefficients."
The FCC has two weeks to respond to the NTCA motion, Romano said – and I suspect the commission will argue that the data inaccuracies can be addressed through waivers. But the commission may find it more challenging to address another critique raised by the NTCA – the fact that the cap retroactively limits reimbursements for investments and expenses incurred in prior years.