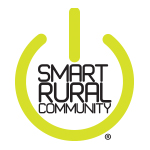 NTCA – The Rural Broadband Association announced four Smart Rural Community Collaboration Challenge grants and recognized four SRC Showcase Award recipients during this week's Rural Telecommunications Industry Event, or RTIME, which was held in Austin, Tex. The announcements of the NTCA Smart Rural Community grants and awards are part of the association's initiative to promote rural communities as vibrant places in which to live and do business.
NTCA Smart Rural Community Grants
NTCA seeks to encourage innovative implementation of broadband solutions and access to next-generation applications for distance learning, telehealth services, public safety and security, among others. The Smart Rural Community program provides educational programming, matching grant resources and an award program to recognize top-performing communities.
The Collaboration Challenge grants promote development of broadband-enabled solutions for communities and support collaborative efforts in economic development, education, energy, health care and public safety.
NTCA awarded Collaboration Challenge grants to:
The SRC Showcase Award recipients are: