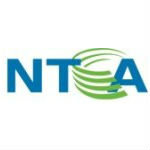 Three in 10 U.S. adults do not use the Internet at home – and getting them online will be considerably more challenging than connecting the first seven, notes a paper released this week from NTCA – The Rural Broadband Association. But the effort would be worthwhile, argues author and NTCA economist Rick Schadelbauer in the paper titled "Conquering the Challenges of Broadband Adoption."
In the paper Schadelbauer also makes a case for why he believes smartphones are not a suitable replacement for landline broadband services.
Economic benefits
The 30% of U.S. adults who are not currently connected at home is comprised of roughly equal measures of people who use the Internet somewhere else and those who do not use it at all, according to Schadelbauer. It would be particularly challenging to get the latter group online because a Pew Research Center survey found that 92% of those people said they had no interest in getting online. Others likely do not connect because they cannot afford it or because it is not available to them.
Despite the challenges, however, Schadelbauer argues that connecting the unconnected would bring significant economic benefits. For support, he cites several studies:
A May 2012 Connected Nation study found that 2.4 million U.S. businesses (32% of all businesses) earn revenues from online sales and that businesses that use broadband report median annual revenues that are approximately $300,000 higher than for businesses that do not use broadband. Connected Nation estimated total online sales at $411.4 billion annually.
More than a third (35.4%) of respondents in a 2014 survey of Nebraska businesses said they had created new jobs as a result of the Internet. Respondents reported that 25% to 45% of their net revenues were directly attributable to the Internet.
A Brooking Institute working paper found that every one percentage point increase in broadband penetration increases overall employment by 0.2% to 0.3% per year.
A 2008 Connected Nation study estimated that a 7% increase in U.S. broadband adoption would create up to 2.4 million jobs and add $134 billion to the overall economy.
A study by economists Austan Goolsbee and Peter Klenow found that while 0.2% of consumer spending in the U.S. went for Internet access, the consumer surplus gained from all time spent online was about 2% of full-income per user. The consumer surplus consists of free goods such as YouTube, Wikipedia and Facebook.
Smartphone shortcomings
As for why smartphones are not a suitable replacement for a wired broadband connection, Schadelbauer argues that connection speeds "cannot consistently approach the connection speeds available via a dedicated home broadband connection." He also notes that manipulating large documents and forms on a smartphone is considerably more challenging than on a PC and that network operators often place data caps on users.
"While smartphones may in some instances allow Internet access to those who would not otherwise have it, it is not a wide-scale solution to the adoption problem," argues Schadelbauer.
This issue is an important one for NTCA's rural telco members as regulators transition today's voice-focused Universal Service system to focus instead on broadband. In an effort to minimize deployment costs, some stakeholders are pushing for 4G connectivity to be considered a suitable replacement for landline broadband.
Takeaways
Schadelbauer's recommendations on how to spur broadband adoption include:
Continuing to assess the situation
Comparing best practices
Taking steps to ensure policy coordination
Encouraging private/public partnerships
As an example of the latter recommendation, Schadelbauer cites the example of a broadband adoption pilot program financed, at least in part, by Lifeline program funds.