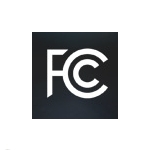 The FCC today adopted an order to reform today's voice-focused Universal Service low-income program,  but stopped short of converting the program to focus on broadband. Instead, the commission aims to free up money for a pilot low-income broadband program through changes to today's program. In total the commission hopes to eliminate $200 million in costs from the program within one year by imposing tighter controls and through other changes.
A key change is to eliminate the Link Up program, except in tribal areas that have lagged behind in infrastructure deployment. The program currently pays part of the costs of installing phone service for a customer. Commission officials argued that many carriers have reduced or virtually eliminated these costs. And such payments may not be relevant when low-income individuals opt for wireless rather than wired phone service.
As part of today's reforms, the FCC also reduced monthly Lifeline funding, which pays part of a low-income individual's phone bill, to $9.25 per month, which the commission said is the average monthly rate among carriers nationwide. Eligible individuals may now use Universal Service funding toward either wired or wireless service—  an option that previously existed in some states but not others. Additionally recipients now may use their monthly subsidies toward the cost of bundled offerings that include both voice and broadband service. But only one phone line per household will be eligible for support.
The FCC's plans to enhance oversight of the Lifeline program include using public information sources to confirm applicants' eligibility for coverage, creating databases to help avoid duplicate Lifeline payments and cutting off payment for lines that are not used for 60 days. The order, which has not yet been released, also will contain a notice of proposed rulemaking exploring potential additional oversight measures.
According to the FCC, service providers will soon be invited to submit proposals for a pilot program of a broadband-focused Lifeline program. In addition to service affordability, any such proposal also must include a plan for increasing broadband adoption and digital literacy, officials said.
Don't be surprised to see the cable industry submit some sort of proposal. A press conference with Comcast EVP David L. Cohen, scheduled for later today to review the progress of Comcast's low-income Internet Essentials program,  appears timed to coincide with the FCC's action today.