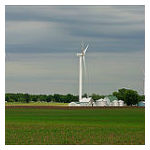 Rural stakeholders are hoping state governors can help in obtaining additional federal rural broadband funding. Just before the winter holiday break, Shirley Bloomfield, chief executive officer of NTCA – The Rural Broadband Association, sent a letter to the National Governors Association asking them to highlight broadband as a critical infrastructure initiative in their communications with President-elect Trump's transition team.
In the letter, Bloomfield also made two specific recommendations for boosting rural broadband deployment, including closing a budget gap in the Universal Service Fund program and creating a new capital infusion program.
As Bloomfield explained in a blog post, NTCA sent the letter when staffers learned that the Trump transition team had asked governors for input on critical infrastructure initiatives and had given the governors just a few days to respond.
"Placing a priority on deployment of such networks makes sense when one considers the economic payback of such investments for individual consumers and businesses and for the States more broadly," wrote Bloomfield in the letter. She cited a recent Hudson Institute study which found that companies investing in and operating rural broadband networks contributed $24.1 billion to the economies of the states in which they operated in 2015. A particularly notable finding was that two-thirds of the economic output actually accrued to urban areas.
Rural Broadband Funding Recommendations
In the letter, Bloomfield outlined a total $210 million annual funding shortfall in the USF program. Just over half of this shortfall ($110 million) resulted when more carriers than expected opted to accept funding based on the alternative Connect America model (A-CAM) and committed to specific deadlines for deploying broadband to areas where broadband is not available today. Initially the A-CAM shortfall was $160 million but in late December the FCC freed up an additional $50 million annually for carriers selecting the A-CAM option.
The remaining $100 million of the total $210 million annual USF broadband funding shortfall impacts carriers that chose to remain on the traditional high-cost USF program.  As Bloomfield noted in the letter to the National Governors Association, the net impact of the funding shortfall in the traditional program will be rural broadband pricing that is "tens or even hundreds" of dollars more per month than urban pricing.
"Such prices not only affect consumers who already have access to high-speed broadband, but they deter providers from investing further in rural networks facing the reality that consumers will not buy services at such prices even after a network is built," Bloomfield wrote.
Bloomfield's second recommendation was the creation of a grant or other capital infusion program aimed at promoting investment in unserved areas. "[A]s a complement to leveraging existing federal USF programs to reach other rural areas that even those programs may not reach, a capital infusion program could represent an important component of a successful broadband infrastructure initiative," Bloomfield wrote.
In her blog post, Bloomfield urged NTCA members to participate in a social media campaign to highlight the importance of rural broadband infrastructure. NTCA offered a tweetable message that could also be shared on other social media reading "President-elect Trump, rural broadband infrastructure helps America connect & compete. Meet w/ NTCA #broadbandbuilds." The message included a link to an NTCA fact sheet highlighting key broadband infrastructure issues.
Image courtesy of flickr user Tom Gill.