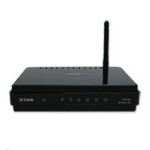 Momentum for the digital home is on the rise and the North American market is leading the world, according to recent research reports. The growing adoption of Internet connected devices like tablets, game systems, and smart TVs is fueling the need for networked homes, and U.S. consumers are leading the way.
The North American market accounted for 37% of the $7.98 billion spent in 2011 on networked device revenue, according to Infonetics Research. Infonetics also reports 20% year-over-year revenue growth for this segment between 2010 and 2011.
"Tablets, connected TVs, digital media players, and a growing list of other devices are driving sales of home networking devices, and this is nowhere more apparent than in North America …," notes Jeff Heynen, directing analyst for broadband access and video at Infonetics.
Heynen also reports that the MoCA standard is gaining momentum in North America as an underlying networking technology for the digital home. Other options include HomePNA and G.hn.
This momentum is more than just about connecting digital devices. It's also about tapping into the growing business of providing home automation and monitoring. Parks Associates recently reported that they expect the home automation and monitoring business for service providers to reach $13.8 billion in 2016, up from $9.4 billion in 2011.
Much of this opportunity comes from the growing demand for networked devices, even in the face of a global recession. Infonetics predicts that $43 billion will be spent globally on home networking devices over the 5 years from 2012 to 2016, "…as the growth of tablets and other devices in home networks necessitate additional connectivity options."
Many major broadband service providers including Verizon, Comcast, and AT&T have launched digital home initiatives which include home networking and automation. Smaller carriers are also pursuing this growing business opportunity. Increasingly, the competitive landscape is shifting, as traditional home monitoring companies like ADT look to hold their ground, while also expand their own digital home portfolio.