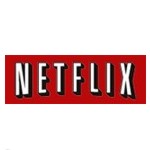 Canadian Internet Service Providers (ISPs) are now among those rated by Netflix for speed and performance, and hence their ability to "provide the best prime time Netflix streaming experience."
Bell Canada and Bell Alliant's fiber optic network services, at an average 3.19 and 3.10 Mbps respectively, ranked highest among Canadian ISPs in the April edition of the monthly Netflix ISP Speed Index. Following closely in third was cable provider Shaw with an average bandwidth of 3.00.
As a country, average Netflix performance speeds in Canada beat those of U.S. ISPs but ranked below those of most European nations, Netflix elaborates in a post on its "U.S. and Canada" blog.
Average U.S. Internet Speeds
Cablevision, at an average 3.00 Mbps, rated tops in the U.S. in Netflix's April "USA ISP Speed Index," followed by Cox at 2.90 and Comcast at 2.77. Rounding outApril's Top 5, or rather Top 6 , were Suddenlink and Charter, tied for fourth at 2.77, and Time Warner Cable fifth at 2.49 Mbps.
Netflix reports their  ISP Speed Index is based on data from the more than 48 million Netflix members worldwide who view over 1 billion hours of TV shows and movies streaming from Netflix each month.