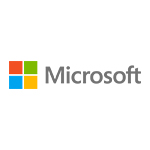 Microsoft has awarded funding to eight startup companies, including four in the U.S., as part of its Airband Grant Fund. All four U.S. Microsoft Airband grant winners will use TV white spaces broadband wireless technology to support their projects, and Microsoft will help cover their costs.
TV white spaces technology provides broadband internet connectivity using vacant TV broadcast spectrum on an unlicensed basis in areas where it is not in use by broadcasters.
Microsoft Airband grants provide financing, technology, mentorship, networking opportunities and other support to broadband-focused startups. The amount of funding that Microsoft will provide was not disclosed.
Microsoft Airband Grant Winners
The four U.S. Microsoft Airband grant winners are:
Numbers4Health, a startup that puts health information software and technology in schools where injured student-athletes can be quickly assessed. Project areas will include Compton, California; rural Maine; and rural Texas.
Skylark Wireless, a wireless internet service provider, for a project in Mingo County, West Virginia that will connect 10,000 households.
Wireless internet service provider Cv Wireless, for a project that will connect 300 households in Essex, County, N.Y.
Tribal Digital Village, which will bring broadband to tribal homes on 20 isolated reservations in southern California.
This is the third year that Microsoft has made Airband grants, according to a Microsoft blog post announcing this year's recipients. The grant program predates another Microsoft initiative that carries the Airband moniker – the Microsoft Rural Airband program launched just over a year ago with the goal of bringing broadband to 2 million people in rural America by 2022.
Microsoft has said it plans 23 Rural Airband projects in 15 states, working with service providers to deploy a mixture of broadband technologies. The company has said it sees white spaces broadband wireless as the most effective method of broadband delivery for the vast majority of unserved rural areas in the U.S.
Microsoft Airband grant winners outside the U.S. included three companies in Africa and one in Asia.
One of the African projects is particularly interesting in that it involves transforming refrigerated crop storage rooms into Wi-Fi hotspots using TV white spaces technology.