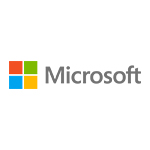 Microsoft introduced an interesting initiative today, the Microsoft Rural Airband project. Microsoft will invest an unspecified amount of money with existing rural broadband carriers to bring broadband to 2 million people in rural America by 2022.
Microsoft will help fund projects that use TV white spaces spectrum for wireless broadband. It's a technology they believe in and have deployed in 20 projects across the globe, serving about 185K subscribers. TV white spaces spectrum is in the 600 MHz band and offers good propagation and distance characteristics. Microsoft is announcing the plan at an event in Washington DC today.
"The time is right for the nation to set a clear and ambitious but achievable goal – to eliminate the rural broadband gap within the next five years by July 4, 2022, "said Brad Smith, president and chief legal officer at Microsoft in a blog post announcing the project. "We believe the nation can bring broadband coverage to rural America in this timeframe, based on a new strategic approach that combines private sector capital investments focused on expanding broadband coverage through new technologies, coupled with targeted and affordable public-sector support."
[embedyt] https://www.youtube.com/watch?v=N-NaWrSHsRU[/embedyt]
Rural Broadband Hybrid Approach
Microsoft is calling for a hybrid technology approach to bring rural broadband to the 23.4 million Americans they say lack access in rural America. That approach calls for the use of fixed wireless, FTTP, and satellite broadband, based on the population density per square mile.
Working with the Boston Consulting Group, they've come up with a rural broadband formula of sorts.
"Specifically, TV white spaces will provide the best approach to reach the 80 percent of this underserved rural population that live in communities with a population density between two and 200 people per square mile. Satellite coverage should be used for areas with a population density of less than two people per square mile, and fixed wireless and limited fiber to the home should be used for communities with a density greater than 200 people per square mile."
They claim this approach will cost between $8 billion and $12 billion to close the digital divide in rural America. "This is roughly 80 percent less than the cost of using fiber cables alone, and it's over 50 percent cheaper than the cost of current fixed wireless technology like 4G," writes Smith.
This approach will surely create some debate, especially given the large amount of fiber deployments already happening in rural communities with less than 200 people per square mile.
Microsoft Rural Airband Project
Microsoft is putting their money where their mouth is, we just don't know how much yet. But the plan as currently outlined will have them partnering with rural broadband service providers to deploy TV white spaces broadband in many rural markets. They plan to have 12 projects in 12 states up and running by the end of the year.
"Our goal is not to enter the telecommunications business ourselves or even to profit directly from these projects," says Smith. "We will invest in the upfront capital projects needed to expand broadband coverage, seek a revenue share from operators to recoup our investment, and then use these revenue proceeds to invest in additional projects to expand coverage further."
Additional portions of the plan call for Microsoft to invest in digital skills training in these rural communities. They will use Microsoft Philanthropies to train rural citizens on technology, using a recent program with the National 4-H Council as a model.
Lastly, they intend to license their TV white spaces technology through royalty-free access to 39 patents and sample source code to other technology companies, with a goal of expanding the use of the technology and the rural broadband access it enables.
Microsoft is also calling on federal, state, and local governments to play a role. They are advocating appropriate spectrum use policies with the FCC to ensure nationwide unlicensed use of three channels below the 700 MHz band. They are calling on matching funds from any federal and state infrastructure spending to include TV white spaces technology options.
It's an ambitious plan that on the surface appears beneficial. Of course, the devil is always in the details. Partnering with existing rural providers seems like a smart move, provided those partnerships are win-win. We'll be following this development closely and will report on its progress.