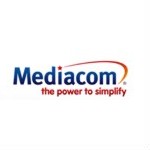 Mediacom will be the first major U.S. cable company with a 100% DOCSIS 3.1 gigabit network footprint, management announced in a press release. The cable MSO plans to complete its wholesale migration to the cable industry standard DOCSIS 3.1 Gigasphere platform by year-end. The Mediacom DOCSIS 3.1 gigabit upgrade will be available to some 3 million homes and business across 22 states.
Mediacom's new minimum entry level speed for residential customers will increase to 60 Mbps as a result with upgrades to 100 and 200 Mbps also available. In addition, the cable MSO will begin rolling out 500 Mbps and 1 Gbps products market by market in coming weeks.
The median U.S. broadband speed came in at 39 Mbps downstream in 2015, up 22 percent from 2014, according to this year's FCC ¨Measuring Broadband America¨report.
Mediacom DOCSIS 3.1 Gigabit
"Mediacom was founded on the principle that hard-working families in the smaller cities and towns in our nation's heartland deserved the same advanced communications services enjoyed in the largest metropolitan areas," CEO Rocco B. Commisso highlighted. The cable MSO has invested $8 billion in order to bring Internet services and bridge the digital divide in the communities it serves over the course of the past 20 years, he added.
Mediacom launched its ¨Project Gigabit¨ DOCSIS 3.1 platform migration less than 10 months ago, CTO J.R. Walden pointed out. ¨Deployment of this next-gen technology will considerably enhance the consumer experience today and lay the groundwork for multi-Gig capabilities in the future. With our rapid and seamless transition to this new platform, we have set our communities on an accelerated path into the gigabit era," he was quoted as saying.
Commisso also highlighted that Medicom's rural broadband investments have been made without taking advantage of federal government subsidies and despite ¨heavy-handed and unfair regulatory burdens recently imposed on our company by the FCC.¨
¨In contrast to many others who have been willing to deploy broadband in rural areas only if 'incentivized' with loans and grants from federal and state programs, Mediacom has relied totally on private capital,¨ according to the CEO.
¨Moreover, unlike some other competitors who offer 1-Gig speeds only in select neighborhoods in their service areas, our 1-Gig service will be accessible to absolutely everyone within the reach of our network, regardless of the size, income-level or other demographics of their community."