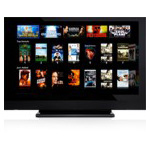 Net pay-TV subscriber losses among the 13 largest U.S. pay-TV providers were approximately 385,000 for 2015, according to the latest market data from LRG (Leichtman Research Group). That marks the third consecutive year of declines in pay-TV subscriber numbers.
The 13 largest providers represent about 95% of the market, LRG notes.
2015's net pay-TV video subscriber loss compares to a net loss of some 150,000 in 2014 and about 100,000 in 2013, LRG highlights in a press release.
Pay-TV video subscriber numbers totaled 94.2 million across cable, telco and satellite TV service providers of year-end 2015. The top nine cable providers accounted for 49 million, the top satellite providers about 33.7 million, and the top telcos nearly 11.5 million by LRG's count.
Breaking Down Pay-TV Subscriber Losses
"2015 marked the third consecutive year for pay-TV industry net losses, yet the total number of subscribers for major pay-TV providers (including DISH's Sling TV) has declined by less than one million since the industry peaked in 1Q 2012," Bruce Leichtman, LRG's president and principal analyst, pointed out.
"2015 also saw significant shifts for cable and telco providers. The top cable providers cumulatively had their best year since 2006, and had about 870,000 fewer losses than in 2014. Telcos had about 1,170,000 fewer net additions than in 2014, and had their worst year since they began providing video services in 2006."
The top nine cable providers lost some 345,000 of 2015's total pay-TV subscriber losses. That was a far cry from the 1.215 million the top nine lost in 2014. Furthermore, 2015's net video subscriber losses among the top cable MSOs was the lowest annual loss since 2006, according to LRG.
The nation's top telco pay-TV providers lost a net 125,000 video subscribers last year, their poorest performance since they were first launched in 2006. That compares to a 2014 net gain of 1.05 million.
Satellite pay-TV providers were the only ones to post a collective gain – adding a net 86,000 video subscribers last year as compared to 20,000 in 2014. 2015's gains includes those from DISH's Sling TV OTT service, however. Factoring Sling TV out of the total, satellite providers lost about 45,000 net subscribers last year.
2015's 4Q was a relative bright spot. Collectively, the top pay-TV providers added a net of about 125,000 video subscribers for the quarter, though it should be noted 4Q is typically a strong one. Still, 4Q15's total was higher than 4Q14's 90,000 net additions.
Furthermore, the top cable MSOs experienced their first quarterly net gain in subscribers since 1Q 2008 in 4Q15, adding a net of around 125,000.
DirecTV net 4Q adds of 214,000 marked a quarterly high since 4Q 2010. AT&T U-verse, in contrast, suffered a net loss of 240,000. That compares to a 4Q net gain of 73,000 a year ago — numbers that may illustrate the carrier's new emphasis on its DirecTV business.
More broadly, pay-TV providers continue to back their own OTT video services in a bid to beat the Netflixes of the world at their own game, although apparently with some reticence, Sling recently announced a hyper-local content offering that will offer content from The Weather Channel and other sources via Roku streaming VoD devices.
Partnerships with Netflix are a double-edged sword for pay-TV service providers, IHS Technology highlighted in a recent market research report. Pay TV industry execs expressed concerns that ongoing growth of Netflix subscriber numbers and usage could threaten their core services, such as premium movie packages and VoD offerings. On the other hand, IHS noted that collaborating with Netflix may be necessary for operators positioning their platforms as one-stop-shop ecosystems for TV and video content.