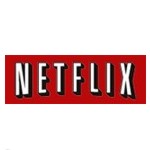 Partnering with Netflix is a double-edged sword for Pay TV operators, IHS highlights in new market research.
Responses gleaned from execs across the Pay TV industry value chain in general support the view that third-party video streaming services have positive impacts on Pay TV operators' performance and complement traditional channels and VoD offerings.
That said, ¨Netflix is a both less lucrative and more dangerous content partner to work with than the other premium networks Pay TV providers traditionally partner with, such as HBO,¨ IHS Technology research director Ted Hall elaborated in a press release.
Netflix Pay TV Partnerships
The revenues that Netflix's 25 Pay TV partners collect when subscribers join directly via the operators' set-top boxes are minimal, Hall points out. And although IHS Technology found that partnering with Netflix results in higher levels of customer satisfaction and positively impacts operational performance, Pay TV service providers are wary of Netflix's growing popularity.
Pay TV industry execs expressed concerns that ongoing growth of Netflix subscriber numbers and usage could threaten their core services, such as premium movie packages and VoD offerings. On the other hand, ¨collaborating with the ever-popular streaming service is necessary for many operators positioning their platforms as one-stop-shop ecosystems for TV and video content," Hall noted.
"Netflix plays at least some – likely small – role as an up-sell driver for some operators, whose customers can only access the app via their most advanced set-top boxes," Hall said. "This is the case for 10 of Netflix's 25 operator partners, primarily those using TiVo as their technology partner, in addition to Orange, Bouygues and Elisa."
Additional highlights from IHS Technology's ¨Netflix on Pay TV: A Marriage of Convenience¨ include:
Integrating Netflix into traditional pay TV services, such as Virgin Media and BT TV, has had a net positive impact on these operators' performance;
These partnerships are not appropriate for all, though – operators investing in their own movies and entertainment content, such as Sky, typically remain wary of working with Netflix;
In the longer-term, there is a risk that Netflix will put pressure on some of operators' core services, including premium movie packages and video-on-demand (VoD) offerings.
Showtime, The Movie Channel, Flix and Encore all saw U.S. subscriber numbers decline in 2014, according to IHS. The launch of HBO Now contributed to a net gain for HBO. Subscriber numbers also rose for HBO sister channel Cinemax and competitor Starz. Overall, IHS expects most of the major Pay TV players will see growth in subscribers and revenues in coming years.
In market research released last September Ampere Analysis predicted Netflix subscriber numbers will grow to reach more than 130 million by 2020. That preceded Netflix's announcement that the OTT video streaming service was available globally.