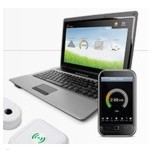 Low power wireless access (LPWA) network connections will grow at a 53% compound annual growth rate (CAGR) until 2023, according to an LPWA forecast from ABI Research.
IoT connections, which will pass the 1 billion milestone that year, will experience a significant change in dynamics between cellular and non-cellular approaches during the study period. Last year, non-cellular LPWA technologies dominated. By 2023, cellular technologies – NB-IoT and LTE-M – will account for 55% of connections.
LPWA Forecast
Asset tracking, which includes stationary or slow moving assets, will account for 45% of LPWA connections in 2023. "Asset tracking applications traditionally relied on complex, expensive solutions to track high-value assets. LPWA network technologies are making it feasible to build simple, small, and low-cost footprint devices that can track and monitor everything from sea-freight containers to bicycles, patients to pets, supermarket trolleys to pallets, paving the way for new innovative solutions and business opportunities," Adarsh Krishnan, a principal analyst for ABI, said in a press release.
Krishnan said that SIGFOX, due to its head start in Europe, has dominated IoT connections to date.
In 2023, the second largest vertical after asset tracking will be smart meters deployed by energy and water utilities. They will account for more than one-third of global LPWA device connections. Non-cellular LPWA technology is well positioned to capture two thirds of the LPWA smart meter connections due to early adoption by meter vendors such as Sensus, Itron, Kamstrup, Arad and Holley, the press release says.
Networking IoT devices will be one of the biggest challenges of the next few years as the number and variety of IoT devices explode. In May, Semtech said that its LoRaWAN technology was supporting Comcast's MachineQ IoT networking offering. MachineQ at that time was available in Philadelphia, Chicago, San Francisco, Atlanta, Baltimore, Boston, Denver, Detroit, Indianapolis, Miami, Minneapolis/St. Paul, Oakland, Pittsburgh, Seattle and Washington D.C. Early this year, T-Mobile launched Magenta, an NB-IoT platform, with a special offer of $6 per year for as much as 12 MB per connected device.