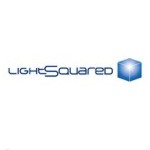 Any day now the full results of government interference tests of LightSquared's broadband wireless pilot network should be made public—potentially resolving questions about whether or not the company should be allowed to construct and operate its proposed nationwide wholesale network. Those tests have been the focus of renewed controversy beginning on Friday when a government official apparently leaked portions of the test results to Bloomberg Business Week.
According to the Bloomberg Business Week report, those test results showed that LightSquared's service caused interference to 75% of global positioning system receivers examined in a government test. The Bloomberg report also quoted the draft of a report prepared for a meeting this week of officials reviewing the LightSquared proposal: "LightSquared signals caused harmful interference to majority of GPS receivers tested. No additional testing is required to confirm harmful interference exists."
LightSquared Executive Vice President Martin Harriman quickly issued a statement saying the assertion that testing shows that most GPS devices would be disrupted by LightSquared's operation is "patently false." Said Harriman, "There is no way that such a conclusion could be drawn without deliberately ignoring a critical element in LIghtSquared's mitigation proposal to manage the power from its network that GPS devices will be able to receive. By ignoring this commitment by LIghtSquared, this conclusion is erroneously based on estimated power levels that are up to 15 times the levels guaranteed by LightSquared. The National Telecommunications and Information Administration, not the leakers of this raw data, will make the final determination about how many devices passed or failed. And that assessment has not yet been made."
Harriman called on the government to launch a full investigation of the premature disclosure of this raw data to ensure the credibility of the process is not damaged, and question the motives of those who have leaked this incomplete information.
Harriman said LightSquared is "confident that a complete review of all the government data by respected industry experts will demonstrate that the overwhelming majority of devices tested exceeded the established standards and support LightSquared's network." And today Harriman posted a video blog on the LightSquared site  describing testing conducted by LightSquared that demonstrate an engineering solution to interference problems.
LightSquared over a year ago announced plans to build a wholesale-only 4G LTE terrestrial/satellite network using spectrum originally intended only for satellite use. Since then the company has lined up numerous partners interested in using the spectrum, adding FreedomPop, a company planning a free broadband wireless service, less than a week ago.
Concerns that LightSquared's terrestrial network could interfere with global positioning systems arose in mid-2011. Since then the company has been fending off attacks from various quarters while doggedly pursuing a fix for the interference problem.
According to a report published by Technorati.com, the full results of the government LightSquared testing could be presented as early as tomorrow but it will be next year before a final decision about whether LightSquared can build its network is made.